Professional Drones for
Photogrammetry, Surveying
and GIS
Professional Solutions for Photogrammetry
Topographers and GIS Experts are increasingly integrating the use of Professional Drones for their work
daily thanks to increasingly high-performance technology and increasingly affordable prices.
NOT JUST DRONES BUT INTEGRATED SOLUTIONS FOR PHOTOGRAMMETRY
Photogrammetric surveying is not only about the drone. These are integrated UAV systems with calibrated sensors,
High precision GNSS RTK systems, software, workflow, training and support.
Our Mapper Packages include high-performance Drones with Calibrated Sensors and Advanced Software,
Systems designed for rapid learning and easy use,
so that you can get your Drone services off the ground immediately for
Photogrammetric, Surveying, Mapping and GIS.
The advantages of drone photogrammetry
Photogrammetry with Professional Drones makes high-resolution aerial mapping possible
with great centimeter accuracy thanks to integrated RTK and PPK systems, all within a very tight time frame and at competitive costs!
Photogrammetry Drones are mainly used for three-dimensional maps and precision photogrammetry
containing information relevant to managing and planning urban interventions, structural interventions,
monitoring construction squatting,
Coastal erosion and land securing.
Using aero-photogrammetry drones, it is possible to determine characteristics of an object
without coming into contact with them and create information-rich point clouds (point-clouds).
Measurements are taken and saved locally (a posteriori, after the survey)
and thus can be repeated, modified and controlled;
Photogrammetry with Professional Drones makes it possible to scan
Areas of tens of hectares with one flight and obtain Orthophotos of centimeter accuracy
very high resolution Pixels/Cm.
Discover our Combo Mappers
For Photogrammetry, Surveying, Mapping and GIS
The combos in the Mapper range include everything professionals need
(Drones, Sensors, Software) for Drone Photogrammetry, Mapping, Architectural Survey and GIS
Aerial drone surveying and photogrammetry is not only about drone.
DroneBase provides integrated systems, complete with Calibrated Sensors and precision GPS,
Specific flight planning software and APPs,
accurate workflows, post processiong software, professional training and support.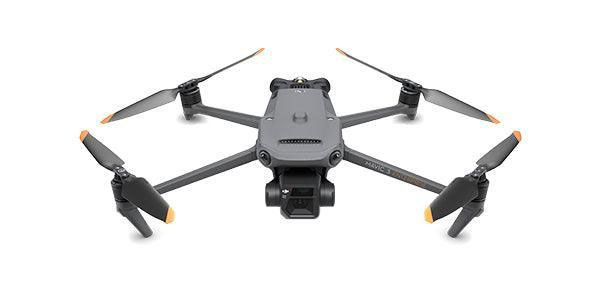 yours from 180.00 Euro/month with operational rental grenke
Chosen by 79% of our customers
yours from 470.00 Euro/month with operational rental grenke

Effective
All Mapper Kits are designed to acquire large areas better and faster without interrupting work or site activities

Precise
Calibrated sensors up to 61MP combined with IMUs and GNSS RTK and PPK systems ensure the highest level of precision with accuracy down to the centimeter at all times

Safe
Difficult to access or dangerous areas will no longer be a problem with our Mapper solutions always ready to take off in moments, safe and reliable in all conditions

Competitive
The drone photogrammetric survey provides reduced field acquisition time and drastic reduction in post processing time allowing it to be more competitive
What results can I achieve?
Digital terrain models (DTM)
Digital surface models (DSM)
Geotif .tiff, XYZ .xyz, ASCII GRID .asc, Autodesk .dwg/dxf
Cartographic representation (georeferenced orthomosaics)
Geotif .tiff
Clouds of dots
ASPRS .las, LAZ .laz, xyz point cloud .txt.
3D Models
Wavefront .obj, 3ds models .3ds, Stanford .ply, Autodesk 3dface/polyline .dwf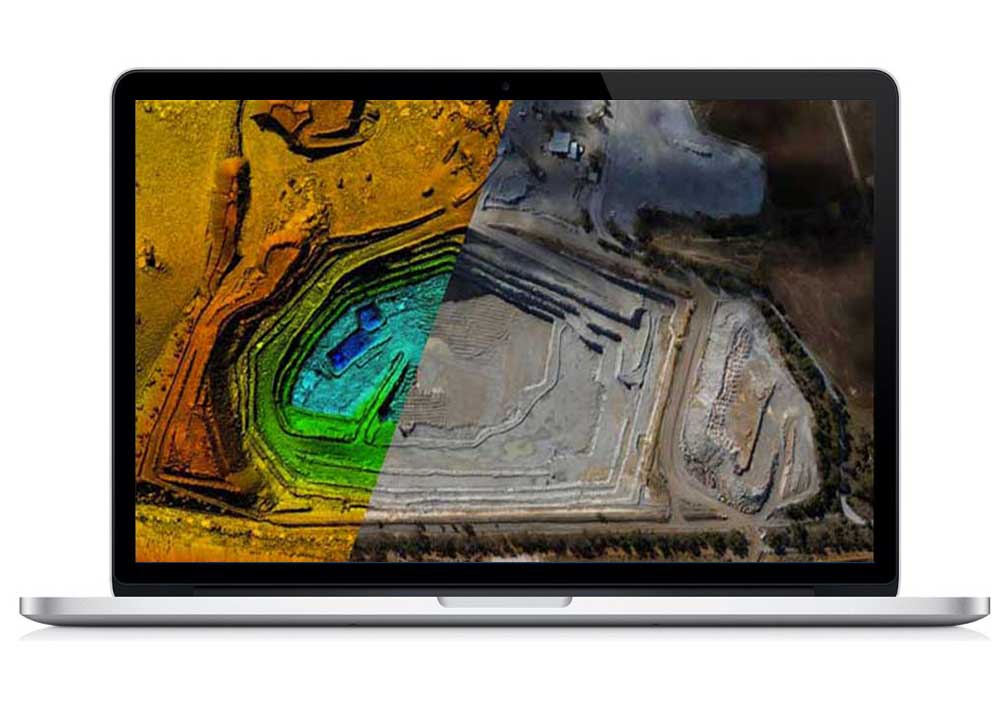 Contour lines (contours)
Area/volume calculation
Digitization to CAD/GIS
Acclivity analysis
Point cloud classification
Extraction of sections
Spherical panoramic images
Flight planning plays a key role in carrying out drone scanning work, thanks to it we will have an optimized dataset (number of photos, surface area, image quality), which will then be more easily processed with software such as DJI Terra or Measure
With the included advanced planning software you have the ability to manage every variable in your survey, including the ability to follow the terrain, on standard DEM or custom DEM, which can be imported directly into the program.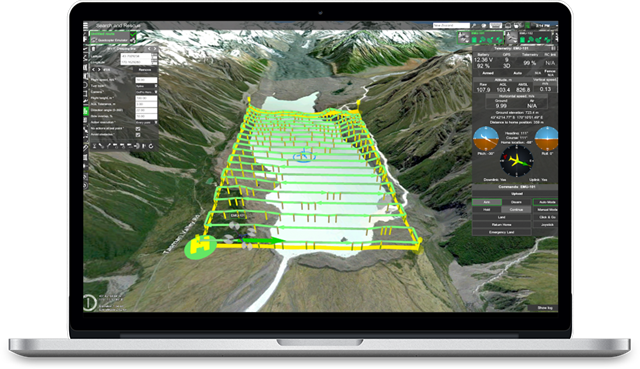 Processing and Post Processing

Agisoft Metashape
is a professional-level photogrammetry software used worldwide by Technicians and Professionals. Metashape allows you to Generate 3D Spatial Models from georeferenced photos.
Leveraging Structure for Motion's proprietary algorithms, Metashape
Enables all the typical outputs of photogrammetric surveying to be realized
with drones, then point cloud and its classification, DSM\DTM,
Contour lines, calculation of volumes.

Brand new GNSS RTK module for Drones collects positioning data with centimeter accuracy (1cm+1ppm) a new and absolute accuracy (1.5cm+1ppm)
A NON-RTK drone needs 40 to 80
ground control points (GCPs) per square kilometer, which generally
requires hours of preventive work, sometimes very difficult depending on the land conformation.
With a RTK Drone it is possible to acquire up to 200 hectares per hour with very high accuracy drastically cutting field time and optimizing post processing.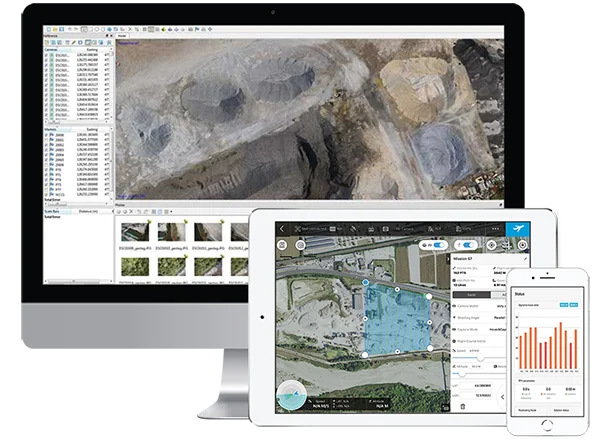 Targeted Training Courses
DroneBase Academy in addition to providing courses for obtaining the Drone License offers targeted Professional Training Courses to enable you to enter the world of drone work right away that include Theoretical-Practical classes with experienced and qualified teachers in the various fields of application of these means.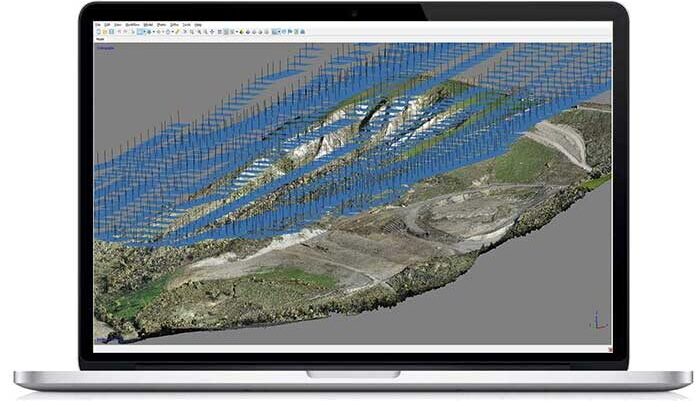 Photogrammetry Course
Base
One-day (8-hour) introductory course aimed at those who will
faces the world of drones for the first time and has no
expertise in geographic/topographic data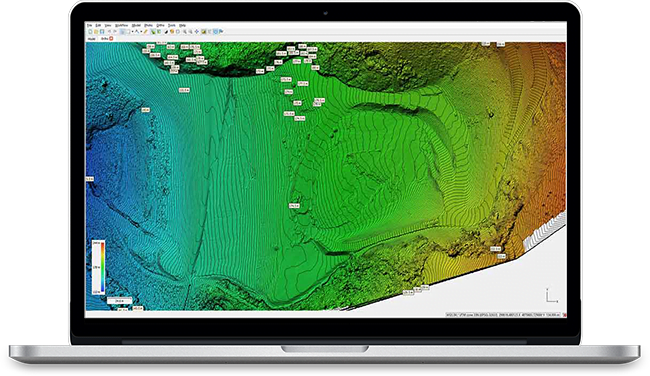 Photogrammetry Course Advanced
Advanced 1-day (8-hour) course aimed at those who already have
technical skills in surveying such as surveyors, engineers and wants to use Drone as a working tool.
Talk to one of our Experts
DroneBase provides you with an Expert Advisor
Able to recommend the most appropriate product for your needs
And answer all your questions.
Please enter your details below, our consultant will
will contact back as soon as possible and provide you with all the details!