MEDIUM-RANGE DELIVERY DRONES
We design, manufacture, and distribute delivery drones that meet the highest standards of safety and reliability in the aviation industry.
Our operational fleet of drones is lightweight, lab-tested and approved in the real world through hundreds of hours of testing and commercial hospital delivery.
Dronebase has been active in the drone market for more than 10 years and has been experimenting and field-testing solutions for Delivery with Multirotor Drones and Vtols with operating ranges from 20 to 100 km and payloads from 3 to 15kg for 3 years now.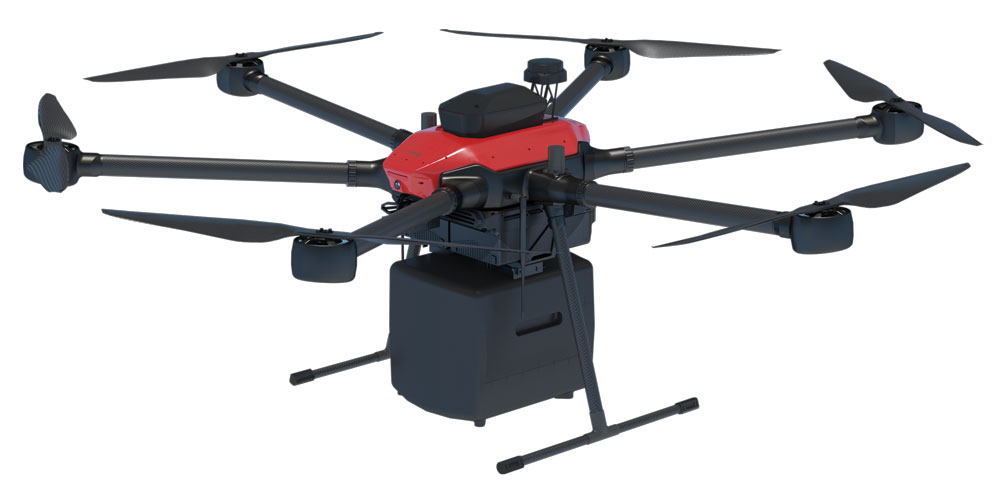 FLY MORE, DO EVERYTHING - IN ANY WEATHER
Automatic Drones for Delivery
Our aircraft operate autonomously. Anti-collision systems enable them to understand their surroundings, and our cloud-based autonomous flight planning software enables them to plan accurate and intelligent routes, check their systems for errors, and respond to delivery requests on demand.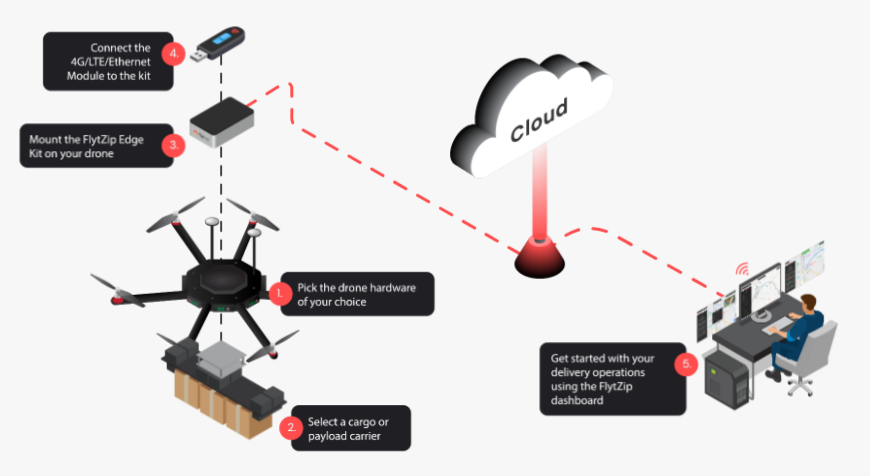 Our autonomous drone delivery system dramatically reduces delivery time and costs for emergency goods and vital hospital logistics such as blood, emo derivatives and urgent drugs. The entire ecosystem based on the latest cloud software, Apps and hardware enables easy and secure management of interconnected drone fleets with 5G connectivity.
Learn about ABZero, our hospital delivery partner
Transporter 6000 Cargo drone is Power combined with uncompromising efficiency and safety.
Exceptional performance and capabilities, along with many cutting-edge technologies,
guarantee a safe and precise flying experience.
Resistant to Rain and Winds up to 40 km/h with a temperature range of -20° to 65°,
Transporter 6000 knows no environmental limits for your deliveries!
State-of-the-art redundant electronics, ultra-long-range Radiolink, Maximum accuracy with RTK GPS, combined with unrivaled flight times, make this cargo drone the ideal ally for your medium-range deliveries
Modular carbon fiber/composite frame
IP54 Resistant to rain and dust
Detachable arm with integrated navigation LED
Powerful brushless motors with 32″ propellers.
Large landing gear
State-of-the-art redundant flight controller
Accurate with U-Blox M8P Dual GNSS Receiver (RTK Ready)
Dual Smart Battery 12S@22ah Redundant Power System
Resistant to extreme temperatures -20°/+50°
Weight: 15 kg with 2 smart batteries
Maximum payload: 10 kg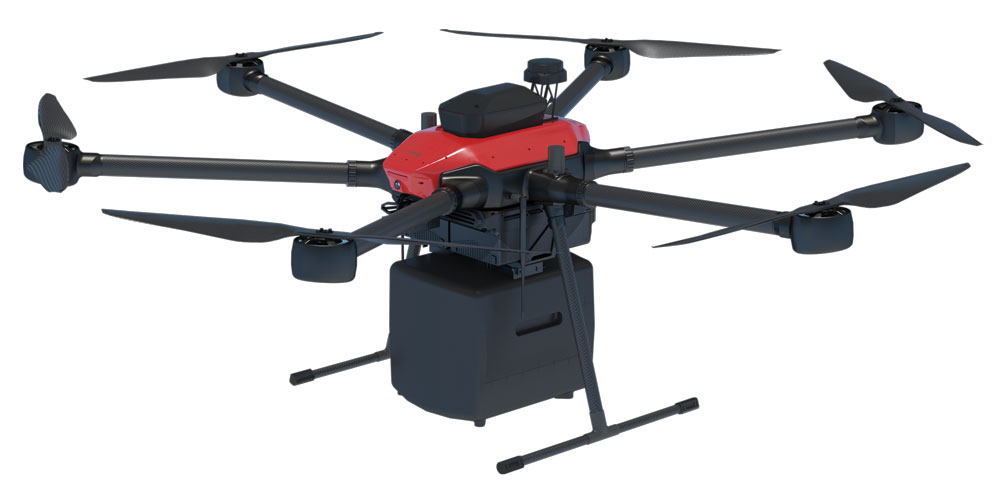 The Smart Controller is designed to maximize
Your flying experience in all environmental conditions
thanks to its small size, integrated touch display
Ultra bright 5.5" structure and waterproof IP53.
Thanks to the dedicated Android operating system, the intelligent controller
Can be customized to give you the best flight experience
as well as allowing third-party apps to be installed for specific needs.
FullHD 5.5″ 1000 cd/m2 Touch Display
13 direct control channels for drone and payload
20km data and video transmission range
2.4ghz ISM
AES 128 encrypted signals
FullHD 1080p H264 / H265 video stream
110ms latency
4G sim slot for integrated internet connectivity
Dual Master-Slave + Hand Hover operator (with additional controller)
Android 9.0 inside
Up to 6 hours of operation with built-in Li-Ion batteries
Tipe-C fast charging (3 hours)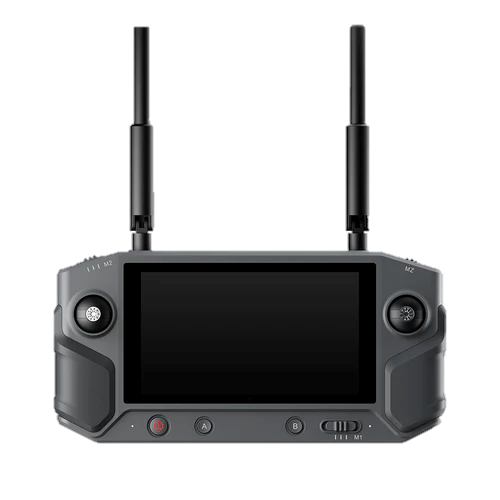 Inland transportation
For transportation of spare parts within production sites.

Last-Mile Delivery
For medium-range delivery from the HUBs to the end customer

Hospital Delivery
For delivery of urgent goods between hospitals such as Blood and emo derivatives

Search and Rescue
Emergency supplies delivered accurately and quickly.

Off Shore § Delivery
Transporting port documents and urgent supplies between land and sea.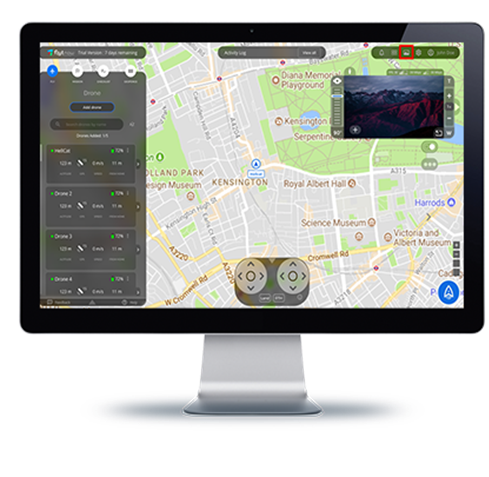 CENTRALIZED REMOTE CONTROL SYSTEM
Imagine having to coordinate video surveillance operations. or Search Missing Persons from a Remote Operation Center.
Command & Control allows you not only to stream HD Video Streaming and Drone Telemetry via 4G/5G connection, but also remote control of Drone and Payload from a remote operation center
Centralized management of drone fleets
FullHD 1080p video streaming in real time
Map-based monitoring of each drone
Complete flight information
Remote control of camera and sensors
Remote video recording and flight log
AES265 data encryption
5G signal monitoring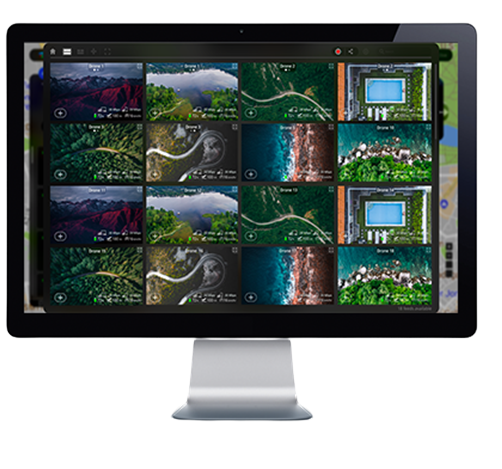 MANAGE, PLAN, SHIP AND TRACK YOUR DELIVERIES
With dedicated cloud software for operators, stores,
and recipients, DS-Station allows administrators and users
To monitor delivery operations in real time from app.
DS-Station offers an end-to-end experience for delivery
via drones.
Administrators can create delivery requests,
centralized drone delivery operator can plan,
Approve and launch the drone, while all interested parties
including the recipient can track the live location
of the drone and see the video feed from the on-board cameras.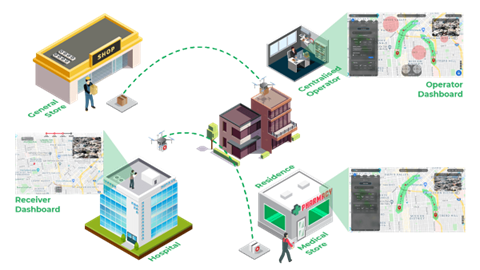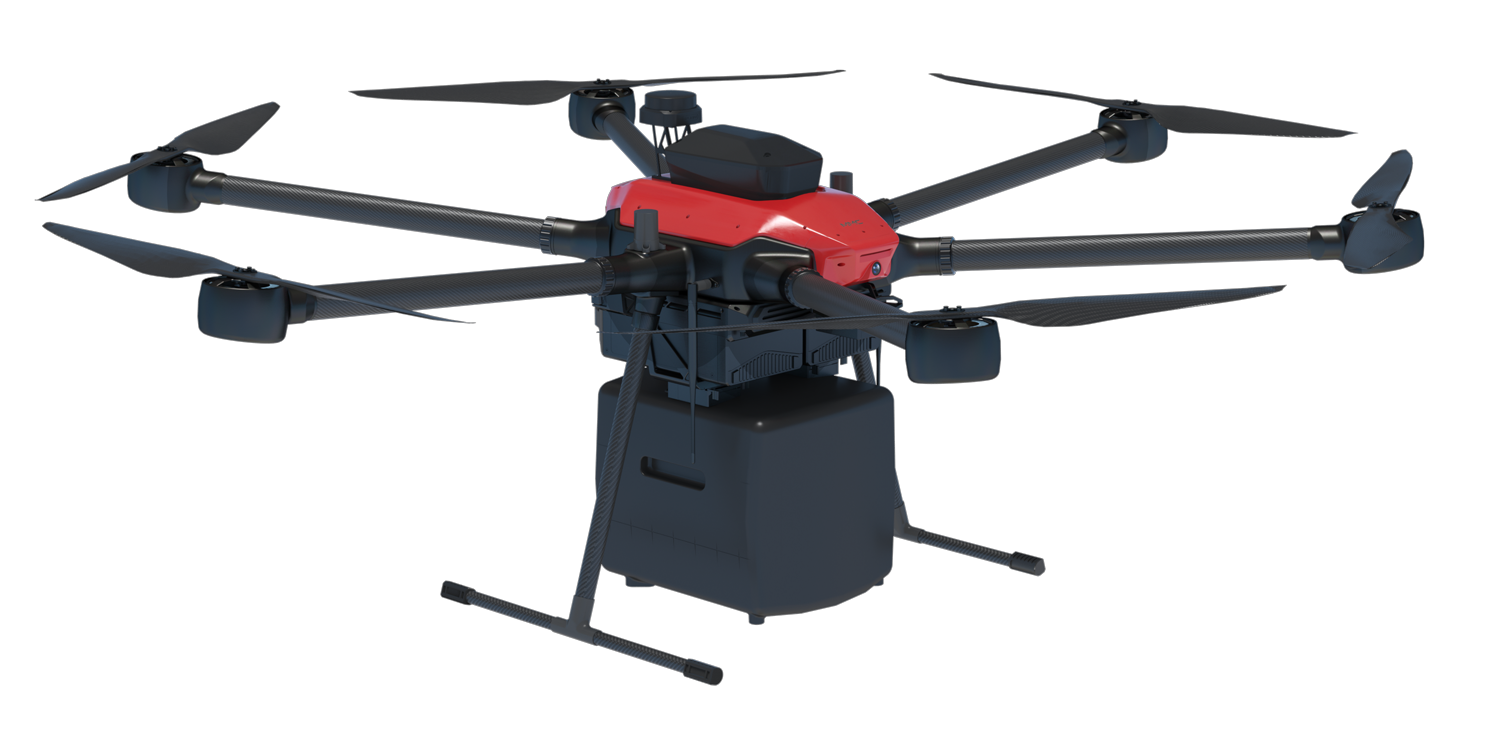 The DBox "Drone Delivery Box" is a drone-mounted transportation device. An ultralight container, completely made of composite material suitable for transporting goods of all kinds.
Empty weight: 980g
Maximum transportable weight: 9.0kg
Volume: 18000 cm3
Maximum transportable dimensions: 240 x 300 x h240mm
Indispensable solution for long-range precision delivery
In BVLOS scenario, precision landing becomes indispensable.
The system consists of a high-resolution camera that monitors
The space under the drone, the micro computer connected to the camera
recognizes the tag and through the algorithm uses it to align
to the same and perform the landing procedure with
centimeter accuracy by taking advantage of Computer Vision.
This system combined with the cloud management interface
Of the fleet makes the automated delivery system
Precise and safe at every stage.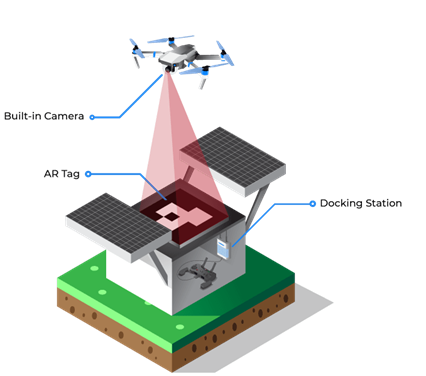 To increase flight safety, we have integrated
On 360°collision sensors capable of detecting obstacles up to 50m.
Even in complex operating environments, this system
Ensures the safety of the drone and the mission.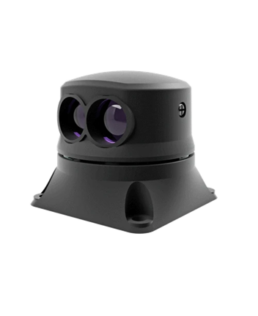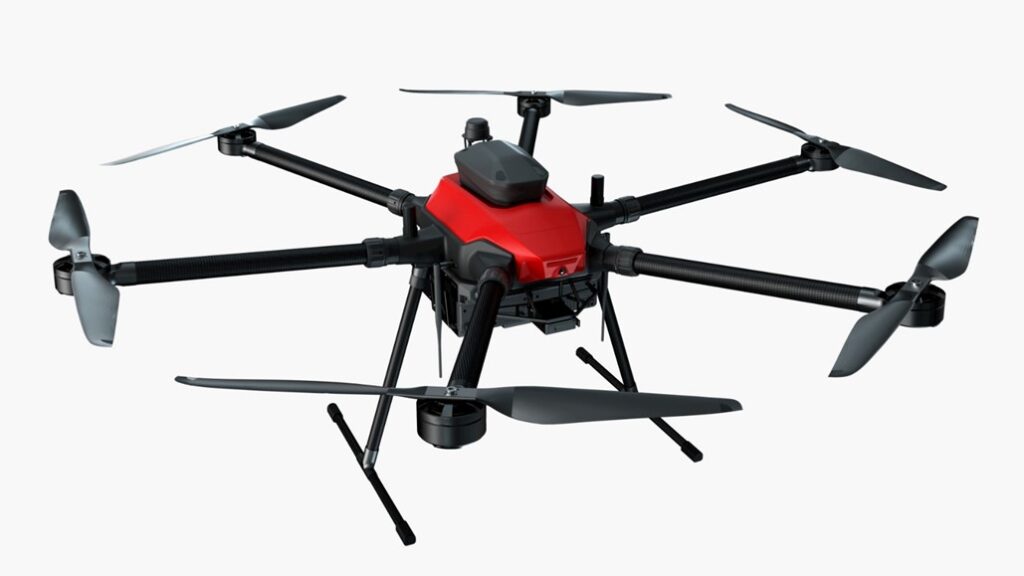 Integrated automatic parachute
With fault detection + remote ground control switch.
Speed reduction to 3.5-4.0 m/s at 25 kg
1 x Drone X6000 PRO RTK Ready to Fly
1 x 13 Ch Smart Controller wth 5.5″ Multi-Touch display
1 x Drone control App/Software for Control and autonomous mission
1 x USB charger for Smart Controller
1 x USB cable for Drone / PC connection
2 x 22000mah 12S smart battery
1 x Smart charger (charges 2 smart batteries simultaneously in 50min)
1 x Screws and assembly / disassembly tools
1 x Wing & Body PackPack
1 x User Manuals Eng.
1 x 12 months warranty and remote / on-site assistance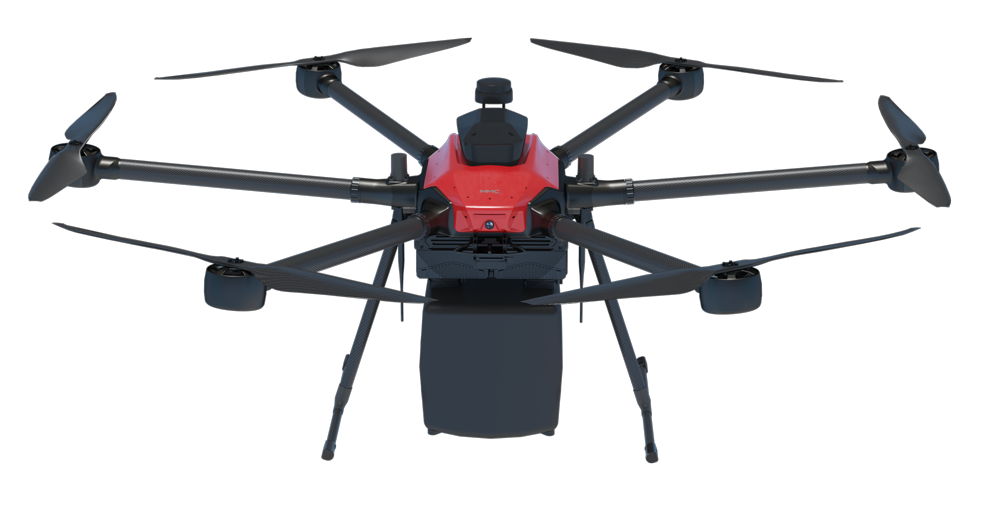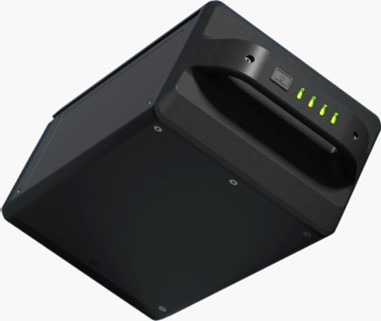 Switch button, led battery status, sleep mode
44.4V 12S
22000mah 976.8 WH
4.5kg
143x282x98mm
Working temperature: -20° +55°
| Frame material | 3k carbon fiber |
| --- | --- |
| | |
| | 1600 mm(Diagonal) 510 (Height) |
| | 8 kg (no Payload/No Batteries)17 kg (with battery) |
| | |
| | |
| | 60min (No Payload), 50min@1.5kg, 40min@5kg, 30min@10kg |
| Flight precision(GPS/RTK) | V: ±0.5 m, H: ±1.5 m (RTK: V: ±0.1 m, H: ±0.05 m) |
| | |
| | Pitch: 240°/s, Yaw: 100°/s |
| | |
| | |
| | |
| | |
| Maximum transmission range | 20km (up to 50km with updated Radio link) |
| | |
| | |
| | |
| Time to put into operation | |
| | 50' (2 smart batteries simultaneously) |
| Display | 5.5-Inch 1000cd/m2 1080p HD touch Display |
| --- | --- |
| | Android 9.0, 8-Core CPU, 2G RAM, 16G ROM |
| | 20km @1080p HD Digital Image Transmission |
| | |
| | 1080p@60fps H.264/H.265 Decoding |
| | |
| | |
| | |
| | 4G (SIM Card Slot), WiFi, Bluetooth |
| Built-in battery capacity | 10200 mAh 7.4V 2S Li-on (integrated) |
| | 2 Hours Fast Charging Type-C (PD30W) |
| | |
| | |
| | |
| | |
| Dimensions (without antennas) | |
| | |
Talk to one of our Experts
DroneBase provides you with an Expert Advisor
Able to recommend the most appropriate product for your needs
And answer all your questions.
Please enter your details below, our consultant will
will contact back as soon as possible and provide you with all the details!