Descrizione
Why choose the GS260X 3D Lidar?
GS-260X combines a compact and lightweight design with detection range
and incredible efficiency combined with a price never seen before thanks to LIVOX technology.
The GC260X includes a Hesai Lidar module, a high-precision IMU and an integrated centimeter GPS system. GS260X is a complete, stand-alone solution compatible with any drone on the market that can capture complex structures by providing reconstructed models particularly
1280k
point/sec
dual-echo
point rate
200
mt
max
range
2.0
cm
range
precision
1000
ha/hour
max area
scan
360°
fov
circular
view
200
hz
imu
sensor
The most compact and high-performance drone lidar ever
Its design allows the device to be installed on any drone or ground vehicle.
Quick and easy to use, it is ready to scan within 2 minutes of being turned on.
The technical specifications of the GS100 3D Lidar make it the ideal partner for the
More demanding topographers looking for an accurate and reliable instrument.
GS100 is suitable for any application, depending on the vehicle on which it is mounted:
From a classical topographic survey to agro-forestry surveys.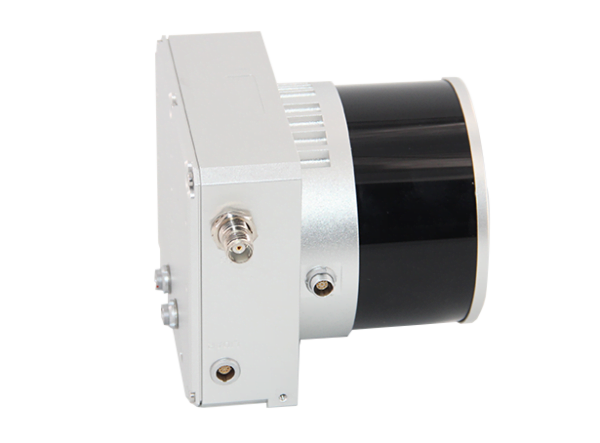 Main features
– 640,000 points/second Single Echo
– 1,280,000 points/second Double Echo
– Integrated 200hz IMU by GSN
– Fov 360° circular
– Maximum measuring range 120mt*
– L1-L2 GNSS integrated (2-5cm accuracy)
– 905nm Laser Class1 (IEC 60825-1:2014)
– Integrated control unit to synchronize sensor data
– RGB camera Ready(Sony Alpha 24-61mp)
– Compact and lightweight (1.26kg)
– Sturdy aluminum bodyCompatible with Multirotors, Fixed Wings, Vtol and Ground Vehicles
HESAI 3D Lidar Module
– Lidar framing with up to 100% effective point cloud results
– Detection range:
– 120 m (90% reflection)
– 80 m (10% reflection)
– Effective Points: 640,000 points/s
– Supports 2 returns
– Type of Scan: repetitive, non-repetitive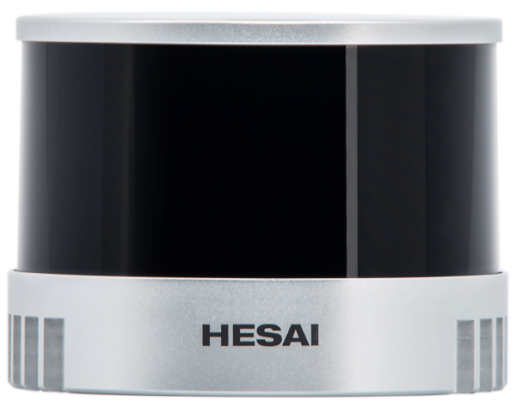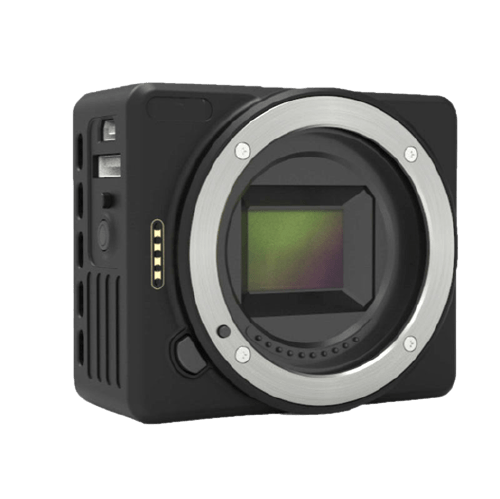 Industrial camera
– Brand : Sony
– Model : Sony A6000 – A7RII
– Sensor: APS-C – Full Frame
– Resolution : 24 – 42mp
– Lens : Low distortion 35mm
– Mechanical shutter
– Memory : Integrated 64gb
– Trigger : by time/distance
Hardware
– 1 x gAirHawk GS-260x Lidar
– 1 x GNSS Antenna L1-L2
– 1 x Micro SDCard 128gb
– 1 x USB flash drives 8gb
– 1 x Software Usage Manual
– 1 x Video Tutorial
Software:
– 1 x gAirHawk, GNSS post-processing and inertial data
– 1 x Shuttle for cloud georeferencing
Services:
– 1 x 1-year warranty
– 1 x Online technical support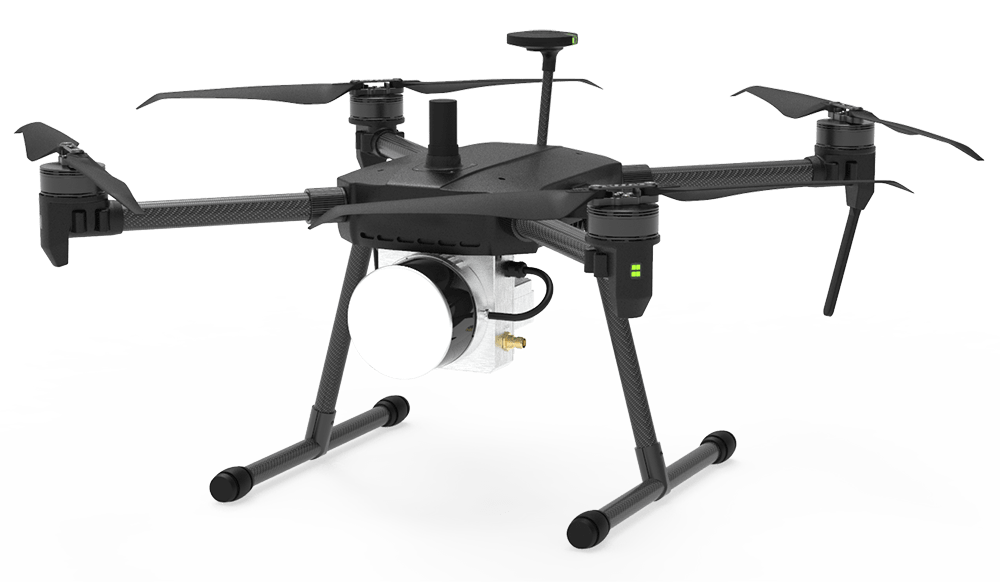 Caratteristiche tecniche
Item Name
System Parameters

GS-130X Parameters

Weight
Measuring accuracy
Working temperature
Power range
Consumption
Carrying Platform
Storage

1.15 kg
0.1m/0.05 @150m
-20℃~+65℃
12 V- 24 V
10 W
DJI M300, M600 PRO and Other brand
64GB storage, maximum support 128GB TF card

Lidar Unit

Measuring Range
Laser class
Channel
Range accuracy
Scanning frequency
date
FOV
Laser sensor

80m@10% Reflectivity
905nm Class1 (IEC 60825-1:2014)
32-Channel
±1cm (typical Value)
10HZ, 20HZ
Triple echo 1,920,000 Points/Sec.
360°, adjustable
HESAI Pandar XTM2X

POS Unit

Update frequency
Pos Tipe
Heading accuracy
Pitch accuracy
Rolling accuracy
Position accuracy
GNSS signal type
GNSS Motherboard

200HZ
0.017°
0.005°
0.005°
≤0.05m
GPSL1/L2 GLONASSL1/L2 BDS B1/B2a/B3
OEM 719

Pre-processing software

POS software
Point cloud software

Output information: position, speed, attitude
Output point cloud data format: LAS format, custom TXT format

Room (option)

Camera Model
Effective Pixel
Trigger event
Weight (g)

Sony RX1/a 6000
26 Mega Pixels
Distance or Time trigger
Less than 600/300