AIR MONITORING SYSTEM FOR UAS
Emissions are harmful and difficult to detect.
AirMon-10 provides a solution to find and report them now.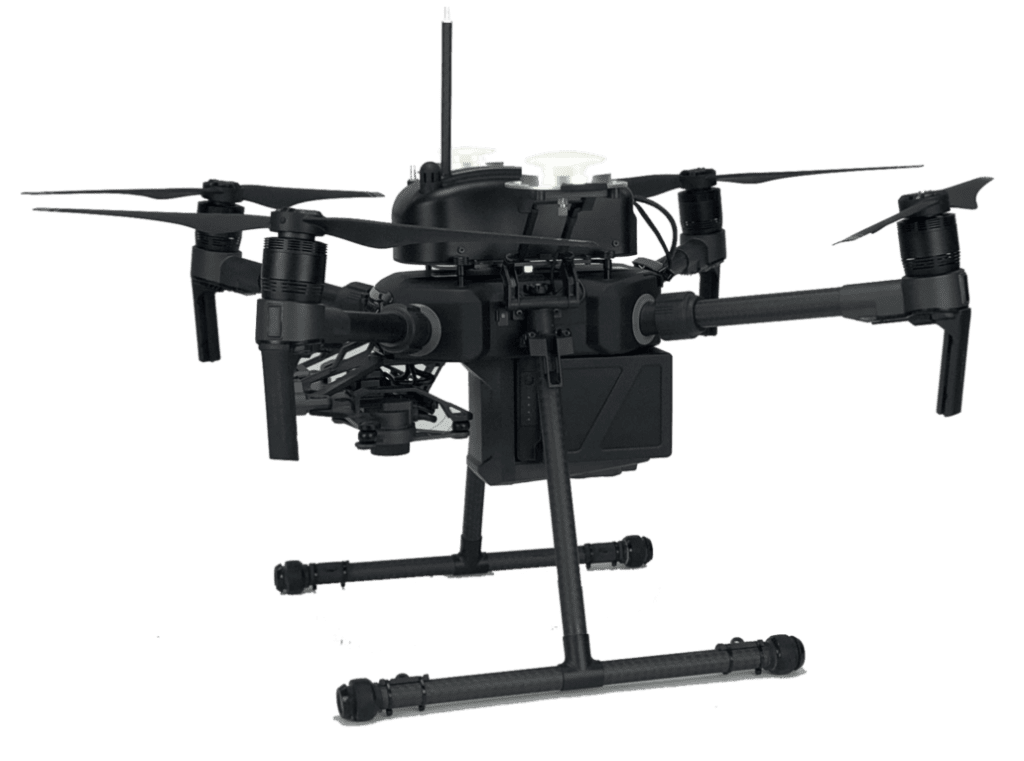 AirMon-10 detects the true consensus of air emissions. AirMon-10 detects, measures, visualizes and samples more gases and particulates. Our solutions enable DJI M210V2 and M300 to automatically collect more gas and particulate matter with our AirMon Plug&Play solution
From monitoring urban air quality and industrial emissions to leak detection and identification of fugitive emissions, Totally reduced sulfur compounds (TRS) and particulate matter, the high-quality AeroMon measurement device is the easiest and fastest solution.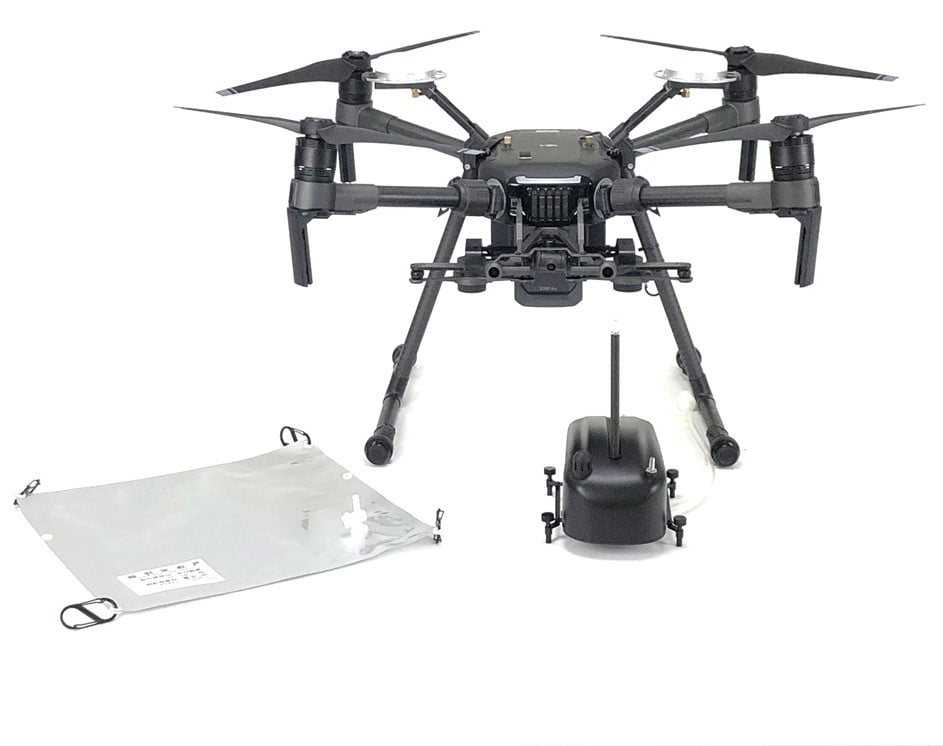 AirMon-10 is a high-precision air monitoring instrument
specially designed for DJI M210 V2 – DJI M300 UAV.
High precision, using the most advanced sensors
in the world, it can achieve the accuracy of the PPB level;
Stability, designed for drones, the special suction air pumping mode
And the stable reaction environment of the inner tube
Eliminate airflow interference from the propeller;
Fully integrated with UAV Flight Control and GPS as a standard payload, AirMap shows real-time and records gas concentration along with active location The map and video from the camera in the fastest and easiest way
Dimensions 200 x 125 x 110 mm
Weight: 550 g Quick Mount for DJI M200 V2 and DJI M300
Our technology helps monitor landfills, traffic and marinas
emissions to ensure regulatory compliance even in places
inaccessible by other methods.
AirMon-10 has successfully demonstrated its
capabilities in monitoring fugitive emissions from the process industry, maritime monitoring of sulfur emissions, mapping of surface emissions from landfills, and reports on air quality in the urban environment.
The modular structure of our measuring device enables the simultaneous measurement of multiple compounds and
particulate matter according to the customer's needs.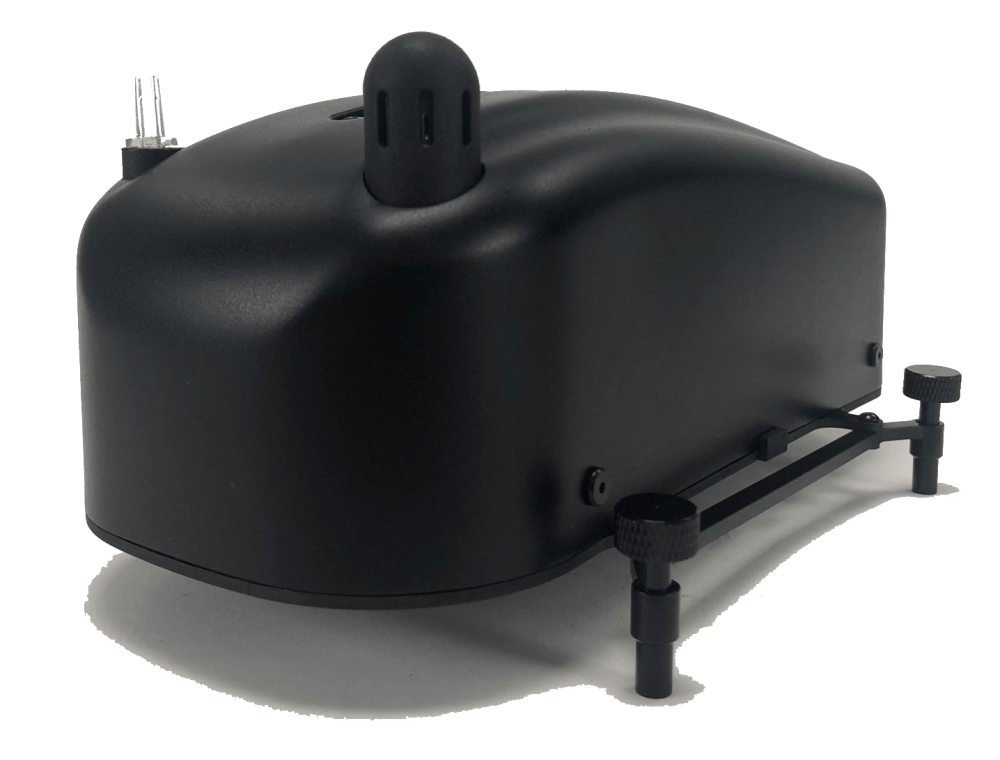 Airmon offers a unique and cost-effective solution for industries such as:
– Process industry: oil and gas, pulp and paper, mining and chemical manufacturing
– Waste management: bioenergy, landfills and wastewater treatment
– Marine & port: monitoring of fuel sulfur content, NOx emissions, and particulate matter
With our unique solution, every customer:
– Improving safety by detecting leaks
– Get access to clear and understandable data for better and faster decision making on process parameters or maintenance activities
– Reduce material costs caused by leaks
– Support sustainable operations and create environmentally conscious brands
GAS CONCENTRATION MAPPING
Identifies and quantifies emissions through diffuse mapping of point-of-origin emissions in 2D and 3D. All achieved by using the high quality AM-10 measuring device combined with GPS position data from the Drone.
MEASURABLE GAS *
– MPM2.5
– PM10
– CO
– NO2
– O3
– SO2
– VOC
– Flammable and explosive gases
– Temperature
– Moisture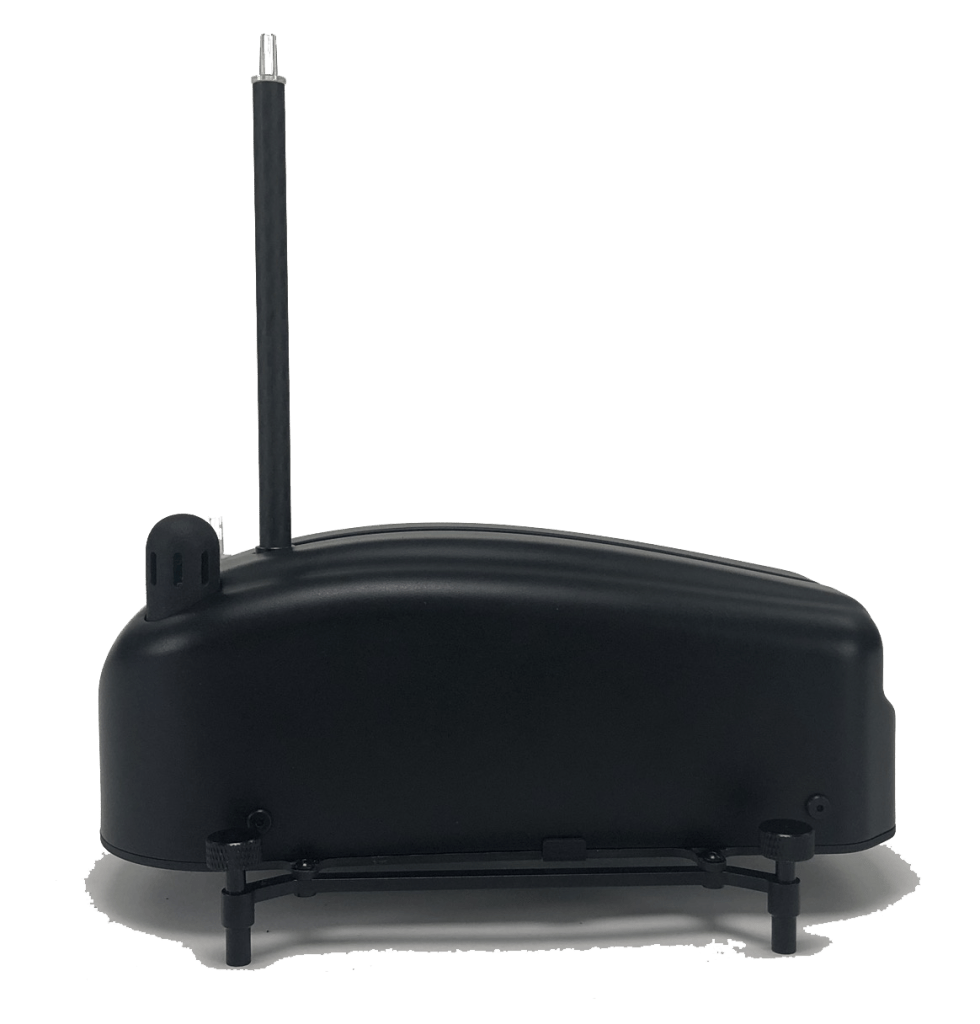 Fine particle detection adopts the most advanced laser scattering principle and minimum resolution particle size is 0.3 μm, which has the characteristics of good stability and high accuracy.
CO, NO2, O3 and SO2 adopt the four-electrode electrochemical principle. Compared with the Conventional three-electrode instrument, the four electrodes have an auxiliary electrode for compensation zero current, which gives it better response time and anti-interference capability. The resolution at the PPB level.
VOC gas monitoring uses the principle of photoionization (PID), and the minimum detection value for isobutylene is 1 ppb.
* All data are recorded together with the GPS information of the drone for direct georeferencing on the map.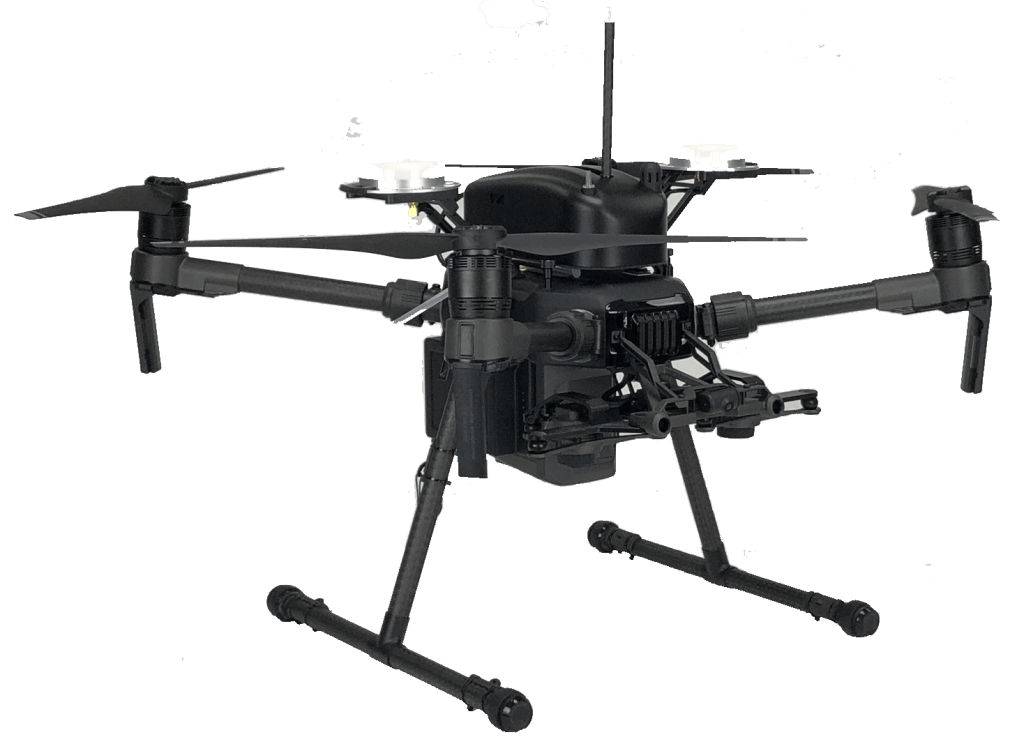 – Detect/find sources of pollution
– Recognition of toxic, flammable and harmful gases/pollutants
– Find leaks such as leaks, ruptures, etc.
– Ecological monitoring
– Real-time data transfer to control
– Discharge of gas
The AM10's unique integrated air sampling system. Allows sampling of up to 5 liters of air during flight In special sterile pouches for analysis The laboratory for possible certification of the data.
Shilpent multilayer aluminum sampling bag for Chemical Laboratory. Multi-layer aluminum foil sampling bags come with polypropylene combination valve and hose that fits into the 3/16″ ID tube and syringe port with replaceable septum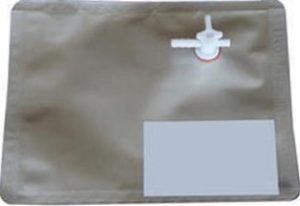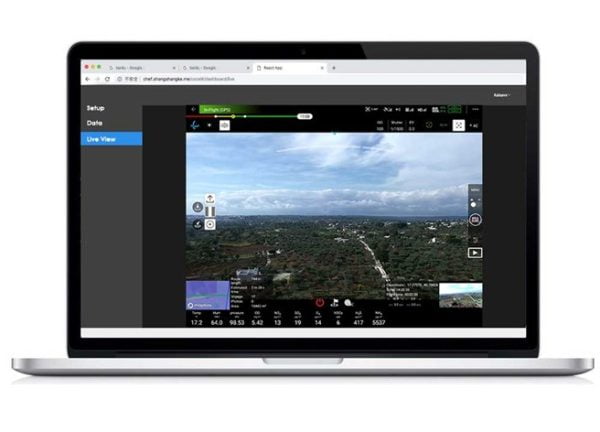 Real-time live streaming and control during flight
directly on the controller display and laptop (WiFi).
Direct configuration from the AM10 app
The AM-10 air monitoring system reveals the true extent of air emissions. AM-10 detects, measures and displays more gas and particulate matter.
Our solutions enable automatic emission reporting with a 360-degree view, providing our customers with detailed information about the process in real time.
GAS CONCENTRATION MAPPING
Identifies and quantifies emissions through diffuse mapping of point-of-origin emissions in 2D and 3D.
All achieved by using the high-quality AM-10 measuring device combined with GPS position data from the drone.
Analysis report (automatically generated)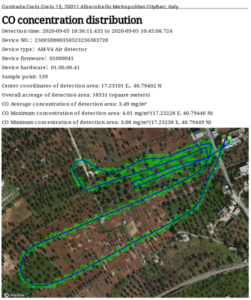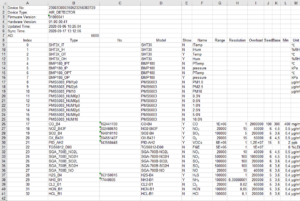 | Monitoring items | Monitoring Principle | Measurement Accuracy |
| --- | --- | --- |
| | | ± 10% (100 ~ 500 μg / m3) |
| | | ± 10 (μg / m3 0 ~ 100 μg / m3) |
| | | |
| | | |
| | | |
| | | |
| | | |
| | | 0 ~ 100% LEL alkane gas |
| | | |
| | | |
| DEPLOYMENT OPTIONS | |
| --- | --- |
| Sensor Block Technology | Proprietary automatic calibration design, includes tubing and power adaptor |
| ENVIRONMENTAL | |
| --- | --- |
| Environmental Protection | IP43-rated |
| Operating Temp & Humidity | -4 to 122 °F (-20 to 50 °C) 10 to 93%, non-condensing |
| Storage Temperature | -22 to 158 °F (-30 to 70 °C) |
| PHYSICAL FEATURES | |
| --- | --- |
| Dimensions (L x W x H) | 6.5 x 2.3 x 2.0″ (16.51 x 5.84 x 5.08 cm) – C360 only |
| Integration Dock | Proprietary quick-connect mount for UAS and FLIR Calibration Station |
| POWER | |
| --- | --- |
| Cold Start Time | 90 seconds from cold start |
| Input Voltage | 24V DJI Matrix 210; 12V FLIR Calibration Station |
| SAMPLING & ANALYSIS | |
| --- | --- |
| Sample Introduction | Actively pumped via integrated snorkel |
| Sampling & Analysis | |
| Sampling Rate | |
| SYSTEM INTERFACE | |
| --- | --- |
| Communication | Remote controller via USB-A accessory (tablet); UAS power port and serial (C360) |
| Data Storage | Sensor data and flight information logged on tablet |
| Displays & Alerts | FLIR VueLink™ application integrated via tablet connected to the UAS remote controller |
| Training Requirements | <30 mins for operator; 4 hours for advanced user |
| Wireless Range | Determined by the UAS range |
– AirMon-10 unit
– Mounting Kit for DJI M210 V2/M300 RTK
– Data connection for DJI M210 V2/M300 RTK
– User manual(Eng)
– App for DJI M210 V2/M300 RTK
– 1 year extra warranty
– 1 day of online training
– Worldwide technical and operational support
– 5 Lt. sample bag (pack of 50 units)
Parla con un nostro Esperto
DroneBase ti mette a disposizione un Consulente Esperto
in grado di consigliarti il prodotto più adeguato alle tue necessità
e rispondere a tutte le tue domande.
Inserisci i tuoi dati quì sotto, il nostro consulente ti
ricontatterà al più presto e ti fornirà tutti i dettagli!