CAMERA PER AGRICOLTURA PER DRONI
Termocamera per Droni Flir Vue Pro, la più piccola e compatta telecamera termica studiata per droni oggi in commercio. Controllo remoto e uscita video live + app di configurazione dedicata.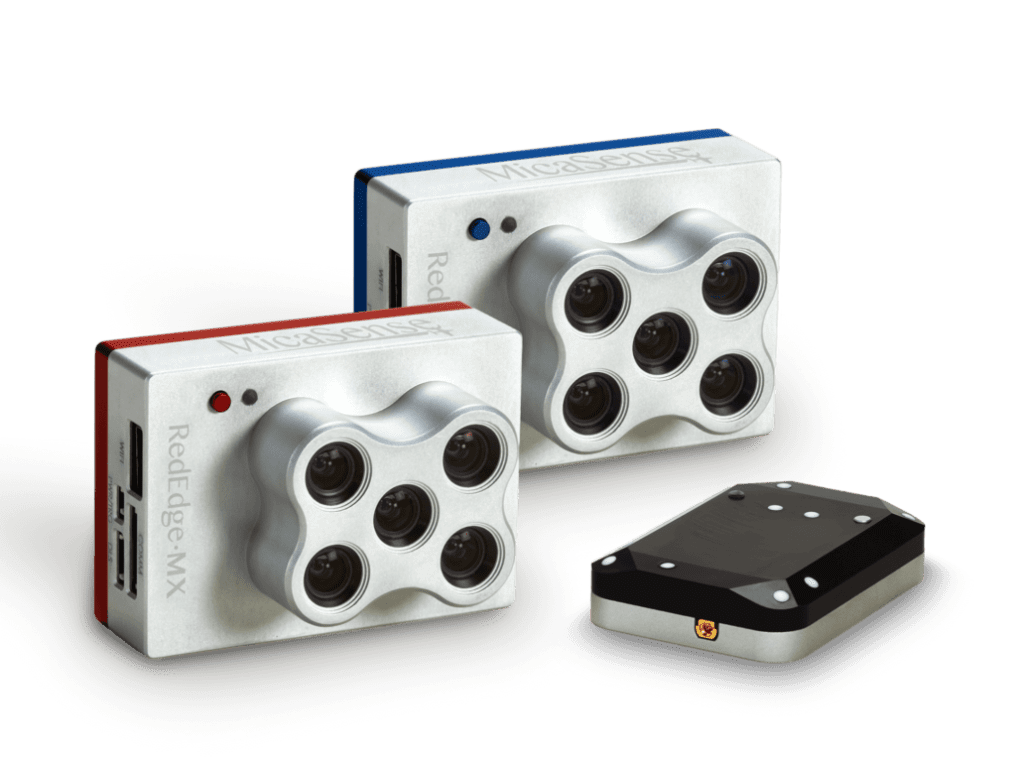 A synchronized 10-band solution for advanced remote sensing and
agricultural research. Featuring the new RedEdge-MX Blue, this solution
captures the standard bands of RedEdge-MX, plus a new group of filters
to enable more analysis like shallow water environments monitoring or
detailed analysis on chlorophyll efficiency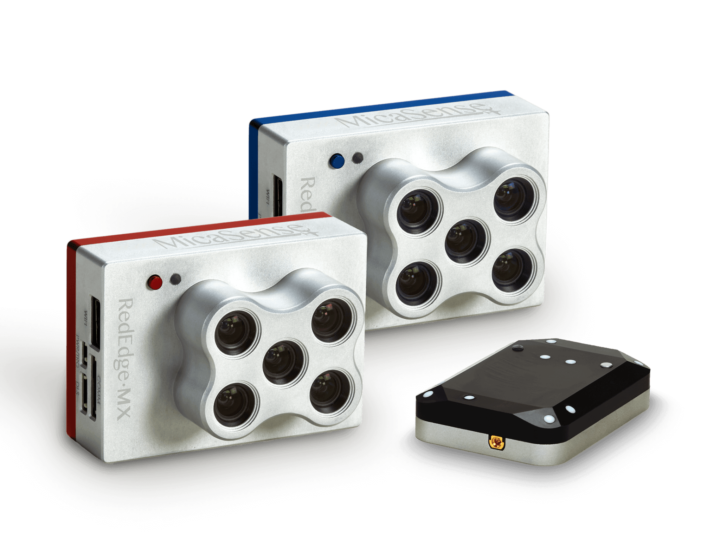 The performance you rely on from RedEdge-MX with a new coastal blue band, a new green band,
and three new bands in the red to red-edge region of the spectrum.
Combined with the bands in RedEdge-MX, the 10 bands in the Dual Camera System
enable direct comparison between satellite and drone data.
Already have a RedEdge-M or RedEdge-MX? Buy the new RedEdge-MX blue kit and get double the spectral resolution
• Synchronized capture of all 10 bands for pixel aligned imagery
• Standard 12 bit TIFF file outputs with embedded metadata for
full access to raw data
• Combined Downwelling Light Sensor and GPS for streamlined
integration, accurate ambient light calibration. Only one DLS
required.
• Radiometrically calibrated spectral imagers for precise,
repeatable measurements.
• Global shutters on all 10 lenses for distortion-free results on
every platform.
• Comes standard with fixed bracket and quick-mount connector
for easy integration with DJI drones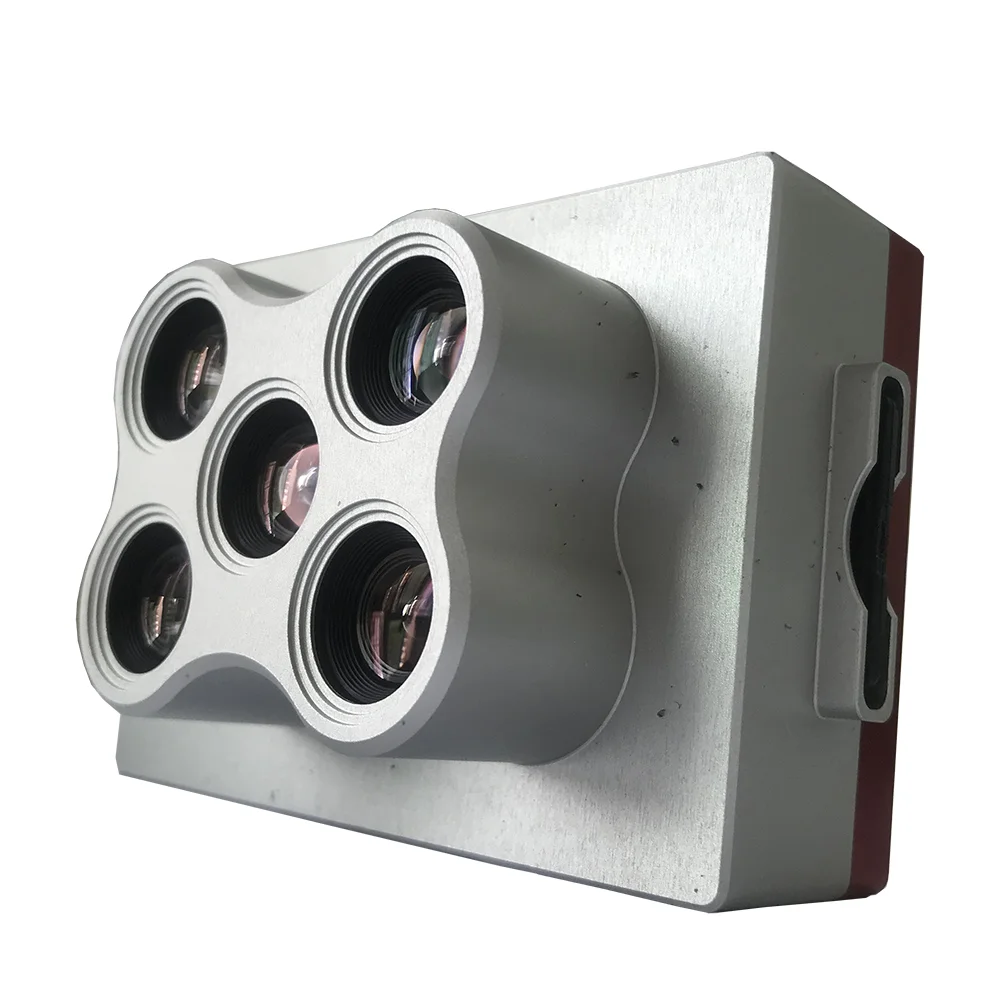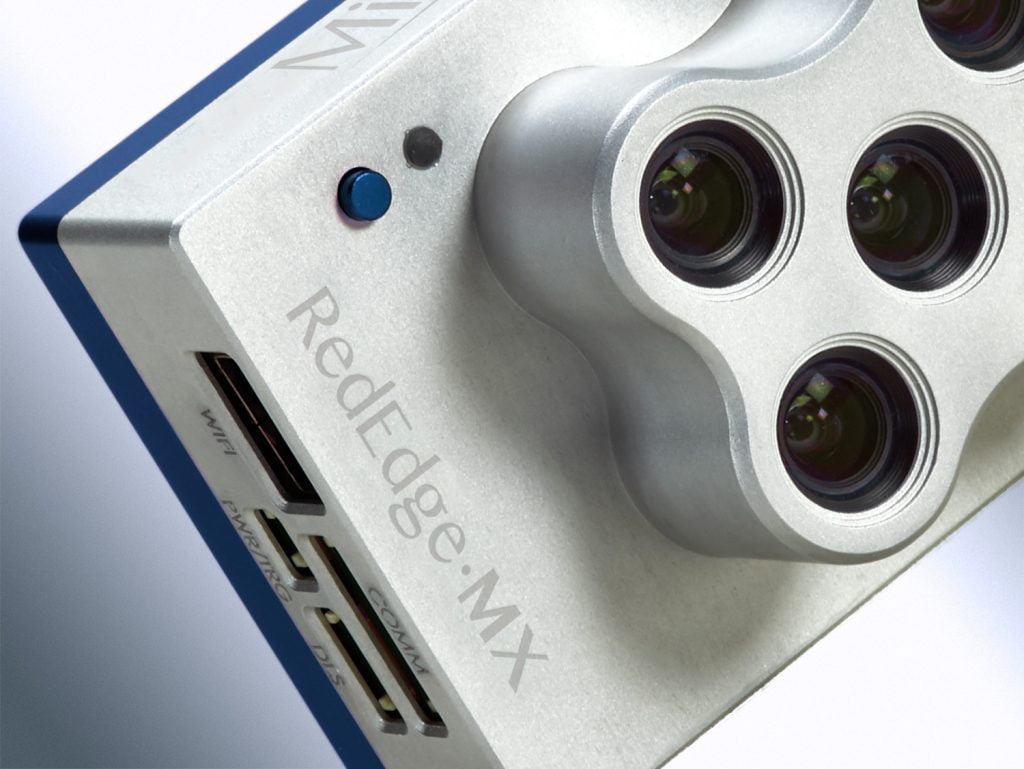 • Data is easily processed using Pix4D, Agisoft and other MicaSense data partners
• Double the bands for double the analytical capabilities
• Monitor shallow water environments with the new coastal blue aerosol band
• Perform detailed analysis on chlorophyll efficiency or the red edge slope with new
red, green and two new red edge bands
Weight

508.8 g (Two sensors, Dual Cam Mount, DLS2, and cable)

Dimensions

8.7cm x 12.3cm x 7.6cm
(3.4in x 4.8in x 3.0in)

External Power

Power Input

8.0/16.0W (nominal, peak)
Provided through Dual Camera Mount

Spectral Bands

Coastal blue 444(28)*, blue 475(32), green 531(14)*, green 560(27), red 650(16)*, red 668(14), red edge 705(10)*, red edge 717(12), red edge 740(18)*, NIR 842(57)

RGB Color Output

3.6 MP (global shutter, aligned with all bands)

Sensor Resolution

1280 x 960 (1.2 MP per EO band)

Ground Sample Distance (GSD):

8 cm per pixel (per band) at 120 m (~400 ft) AGL

Capture Rate

1 capture per second (all bands), 12-bit RAW

Interfaces

Serial, 10/100/1000 ethernet, removable Wi-Fi, external trigger, GPS, SDHC

Field of View

Heat

0-40C ambient (no airflow); 0-50C ambient with
airflow >0.5m/s

Triggering Options

Timer mode, overlap mode, external trigger mode (PWM, GPIO, serial, and Ethernet options), manual capture mode
Parla con un nostro Esperto
DroneBase ti mette a disposizione un Consulente Esperto
in grado di consigliarti il prodotto più adeguato alle tue necessità
e rispondere a tutte le tue domande.
Inserisci i tuoi dati quì sotto, il nostro consulente ti
ricontatterà al più presto e ti fornirà tutti i dettagli!