CAMERA PER AGRICOLTURA PER DRONI
Termocamera per Droni Micasense RedEdge-P, la più piccola e compatta telecamera termica studiata per droni oggi in commercio. Controllo remoto e uscita video live + app di configurazione dedicata.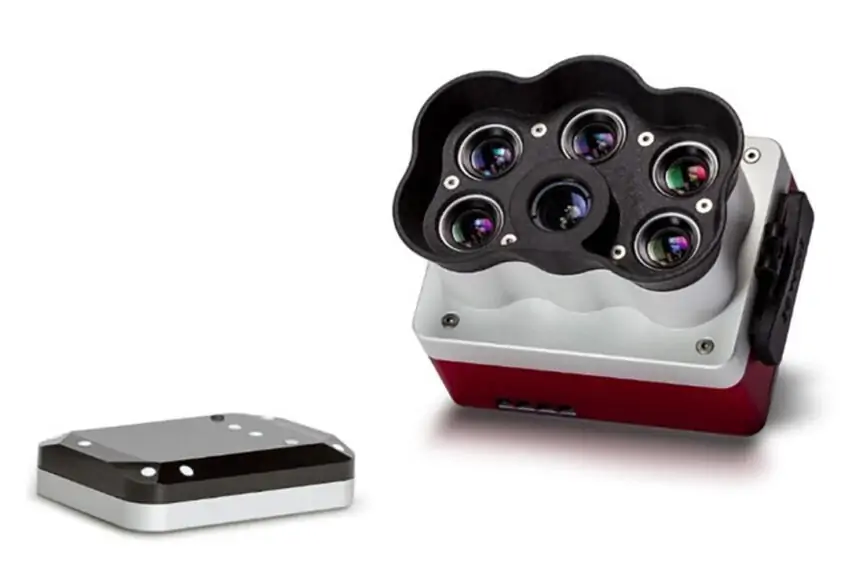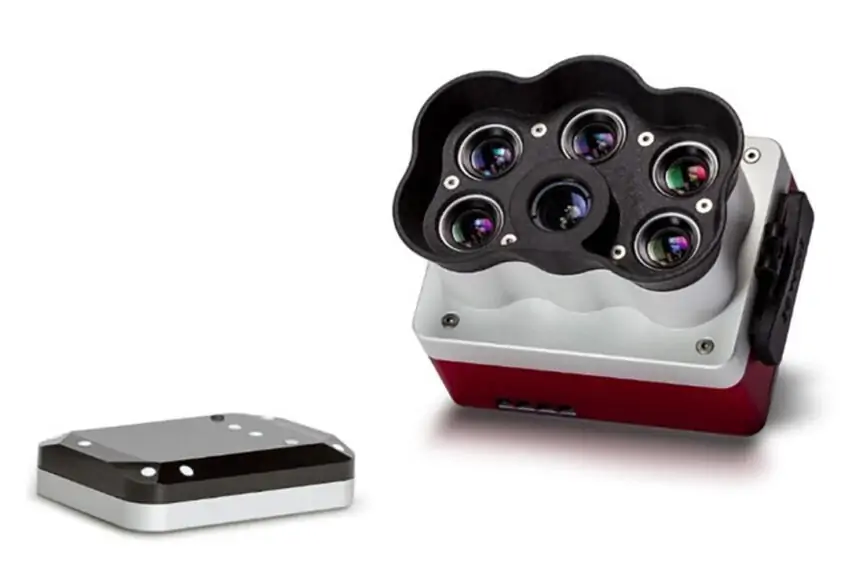 Orthomosiac (3.26GB)
Fully processed orthomosaic captured in October 2021 in the Pacific Northwest over a pumpkin farm.
The pan-sharpened GSD of the flight is 2cm per pixel.
Note that the output format is GeoTiff and is intended to be viewed using GIS software (QGIS , ArcPro, ArcMap…).
RedEdge-P Sensor Specifications
Weight

350 g (12.3 oz.) (RedEdge-P + DLS 2)

Dimensions

8.9 x 7.0 x 6.7 cm
(3.5in x 2.8in x 2.6in)

External Power

Power Input

5.5/7.0/10W (standby, average, peak)

Spectral Bands

Blue, green, red, red edge, near-IR
(global shutter, narrowband)

Wavelength (nm)

Blue (475 nm center, 32 nm bandwidth),
green (560 nm center, 27 nm bandwidth),
red (668 nm center, 14 nm bandwidth),
red edge (717 nm center, 12 nm bandwidth),
near-IR (842 nm center, 57 nm bandwidth)

RGB Color Output

5.1 MP (global shutter, aligned with all bands)
*with appropriate post-processing

Sensor Resolution

1456 x 1088 (1.6MP per MS band)
2464 x 2056 (5.1MP panchromatic band)

Ground Sample Distance (GSD):

7.7 cm per pixel (per MS band) at 120m (~400 ft) AGL
3.98 cm per pixel (panchromatic band) at 120m (~400 ft) AGL

Capture Rate

Up to 3 captures per second raw DNG

Interfaces

3 configurable GPIO: select from trigger input, PPS input, PPS output, and top of frame signals. Host virtual button. USB 2.0 port for WiFi. Serial. 10/100/1000 Ethernet. CF Express for storage

Field of View

50° HFOV x 38° VFOV (MS)
44° HFOV x 38° VFOV (PAN)
Parla con un nostro Esperto
DroneBase ti mette a disposizione un Consulente Esperto
in grado di consigliarti il prodotto più adeguato alle tue necessità
e rispondere a tutte le tue domande.
Inserisci i tuoi dati quì sotto, il nostro consulente ti
ricontatterà al più presto e ti fornirà tutti i dettagli!