GIMBAL & PAYLOAD
BY INSPECTION.
4K Cameras with Zoom up to 40X | Radiometric Cameras
Always get the best in the field with specific Sensors and Gimbal for Aerial Inspection with Drones field-tested by our Team with igreat Italian Assets such as TERNA, ANAS and AUTOSTRADE. Complete solutions, compatible with any drone, 100% Plug & Play, now also equipped with artificial intelligence that can analyze RGB and Thermal Real Time images.
Ultra-stabilized Brushless gimbal, RGB cameras up to 4K with sensors up to 25mp, Zoom optics up to 40X, Flir Radiometric cameras with lenses up to 100mm, built-in video processors for image analysis with artificial ntelligence, quick mount system for quick docking and undocking of payload.
Not Only Gimbal and Payload but Complete Solutions for Inspection
Aerial Inspection with Professional Drones is not only about the Drone but all the equipment related to it including Flight Planning Software, Onboard Sensing, Precision GPS systems and Sensors
Our packages designed by Industry Professionals for Professionals integrate perfectly calibrated Chambers and Sensors connected to IMUs and Centimeter Precision GNSS Systems to achieve maximum performance in the shortest possible time.
Transform your Drone to suit your needs in a few moments without any setup or difficult wiring thanks to the brand new and exclusive Quick-Mount system that allows HOTSWAP from one Payload to another (gimbal or sensor) in a few moments without any setup and without having to turn off the drone.
No limitation of use for our drones thanks also to the Multisense HUB ready to connect to any sensor ensuring its control, data/video streaming and power supply.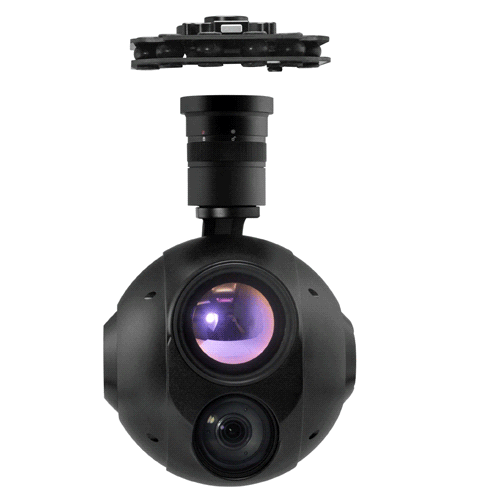 SmartControl is the software interface that allows all our Professional Gimbal to be managed via Ethernet/IP (RTSP/UDP), TCP and Serial (TTL) protocol. The software not only offers a rich interface of Payload control functions (manageable via external Joysticks), but also allows management of camera setup, OSD interface, control mapping from remote control, and video stream.
In the latest version of SmartControl, we have implemented the "maps" function, which allows the point we are framing to be displayed on a map.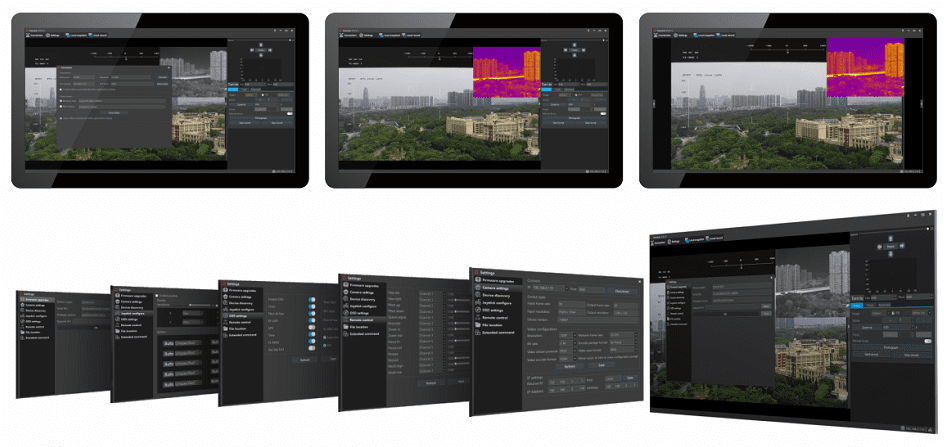 Talk to one of our Experts
DroneBase provides you with an Expert Advisor
Able to recommend the most appropriate product for your needs
And answer all your questions.
Please enter your details below, our consultant will
will contact back as soon as possible and provide you with all the details!