Professional Drones for
Precision Agriculture
Professional Solutions for Precision Agriculture
Agronomists and Evolved Companies, in step with the times are increasingly integrating the use of Professional Drones for their work daily thanks to increasingly high-performance technology and increasingly affordable prices.
NOT JUST DRONES BUT INTEGRATED SOLUTIONS FOR AGRICULTURE
We have configured complete "Turnkey" solutions for our customers that include everything needed to be immediately operational in the field and start reaping all the benefits of using Professional Drones for precision agriculture. Aerial drone analysis of crops is not just about the drone.
These are integrated systems, complete with calibrated sensors and precision GPS, specific flight planning software and APPs, precise workflows, post processing software, professional training and support.
Our Agriculture Packages include high-performance Drones with Calibrated Sensors and Advanced Software, systems designed for quick learning and easy operation, so you can get your Drone services off the ground immediately for
Precision Agriculture, Multispectral Surveying and Mapping.
What are the applications of drones in agriculture?
Professionals such as environmental engineers, Agronomists, and researchers are turning to drones in place of slower ground survey equipment , low-resolution satellite imagery, and expensive-and sometimes unavailable-aircraft services.
The following are examples of how to use drone data.
Yield forecast: analyze growth, soil conditions, and rainfall for current yield estimates.
Crop monitoring: map and monitor crop health and growth stage and identify diseases and deficiencies in advance.
Input management: optimally manage crop inputs such as fertilizer and pesticides to reduce costs and environmental impact without sacrificing yield.
Water management: monitor and evaluate optimal water use, a drainage and irrigation plan.
Plant counting: conducting crop analysis and counting plants from emergence to harvest.
Damage assessment: assess hail, disease, fire, and other damages to calculate cost impact and for insurance claims.
Research: collect high-precision data at speed for detailed crop analysis and repeatable results.
What kinds of drone data outputs can you expect?
The output of drone data depends on the sensor and processing software.
Select a sensor according to the data requirements. Typical outputs from drones acquired for agriculture include:
Orthomosaics:geospatially accurate and detailed 2D representationof a site. These 2D vigor maps help agronomists monitor and manage fields and also be used in machine learning applications such as crop counting.
Vegetative maps: combine multispectral indices for detailed, soil and water analysis such as, leaf area, plant vigor, fertilizer requirements or foliar nitrogen. These include normalized difference vegetation index (NDVI), NDRE which is sensitive to chlorophyll content in leaves and can also be used to map variability in fertilizer requirements,
composites to infrared
i color and Osavi (Soil Adjusted Vegetation Index) maps.
Digital terrain models (DSMS): DSMs accurately describe elevation and are useful in water resource management and soil monitoring applications.
3D mesh maps: a three-dimensional texture map (mesh) with x, y, z data can be used for cluster analysis or to characterize crop sizes.
Pointclouds:point cloud maps include millions of individual points with geospatial X, Y, Z coordinates and associated RGB/multispectral values and can be used in yield estimates, crop spraying or other input calculations.
Contour lines: topographic maps take X and Y coordinates from aerial drone data to generate precise contour ranges.
Discover our Combo Mappersfor Photogrammetry, Surveying, Mapping and GIS
Agriculture range combos include everything professionals need (Drones, Sensors, Software) for Drone Photogrammetry, Mapping, Architectural Surveying and GIS
Aerial drone surveying and photogrammetry is not only about drone. DroneBase provides integrated systems, complete with precision Calibrated Sensors and GPS, specific Flight Planning Software and APPs, precise workflows, post processing software, professional training and support.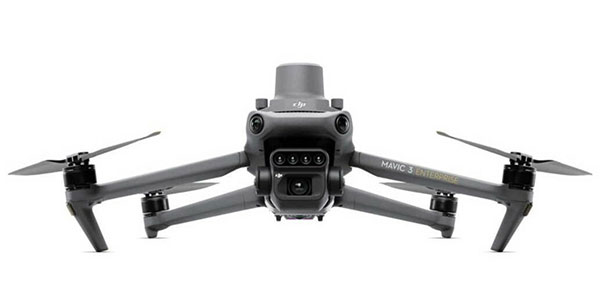 yours from 345.66 Euro/month with grenke operating rental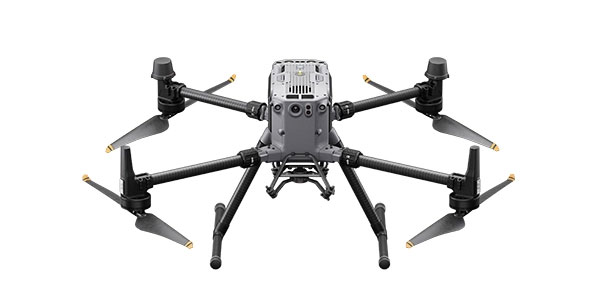 yours from 469.00 Euro/month with grenke operating rental

Effective
All In spection Kits are designed to acquire large areas better and faster without disrupting site work or activities

Precise
High-resolution RGB sensors, Radiometric Thermal Cameras united Laser Range finder and 3D Lidar ensure the highest level of accuracy and detail at all times.

Safe
Difficult to access or dangerous areas will no longer be a problem with our Inspection solutions always ready to take off in a few moments, safe and reliable in all conditions

Competitive
Drone inspection provides reduced field acquisition time and drastic reduction in post processing time allowing you to be more competitive
What results can I achieve?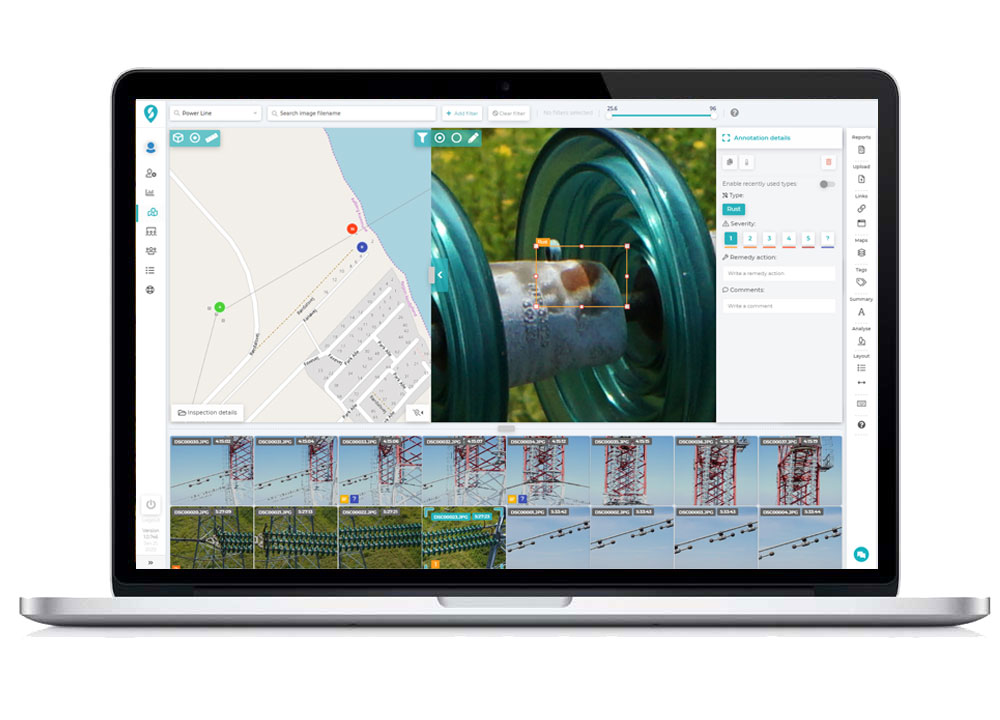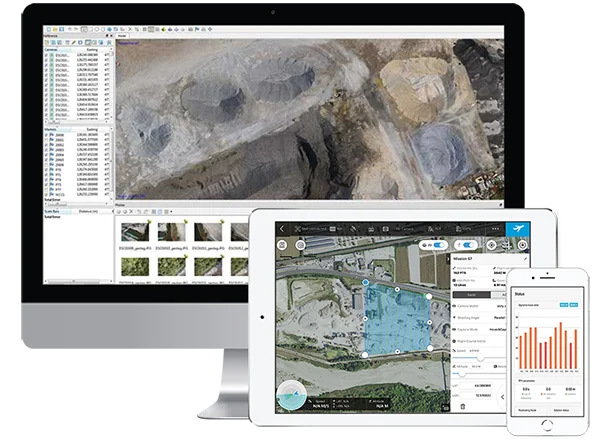 Brand new GNSS RTK module for Drones collects positioning data with centimeter accuracy (1cm+1ppm) a new and absolute accuracy (1.5cm+1ppm)
A NON-RTK drone needs 40 to 80
ground control points (GCPs) per square kilometer, which generally
requires hours of preventive work, sometimes very difficult depending on the land conformation.
With a RTK Drone it is possible to acquire up to 200 hectares per hour with very high accuracy drastically cutting field time and optimizing post processing.
Thanks to powerful cloud software, combined with artificial intelligence today analyzing data from RGB and Thermal images and creating reports has become fast, accurate and inexpensive!
Our cloud platform uses automated Machine Learning to derive vital information from your geospatial data.
Over time, historical inspection data will become the catalyst for powerful predictive maintenance.
Managing large amounts of images and data will no longer be a problem thanks to our cloud platform specifically designed for Powerline, Pipeline, Wind, Bridges and Viaducts.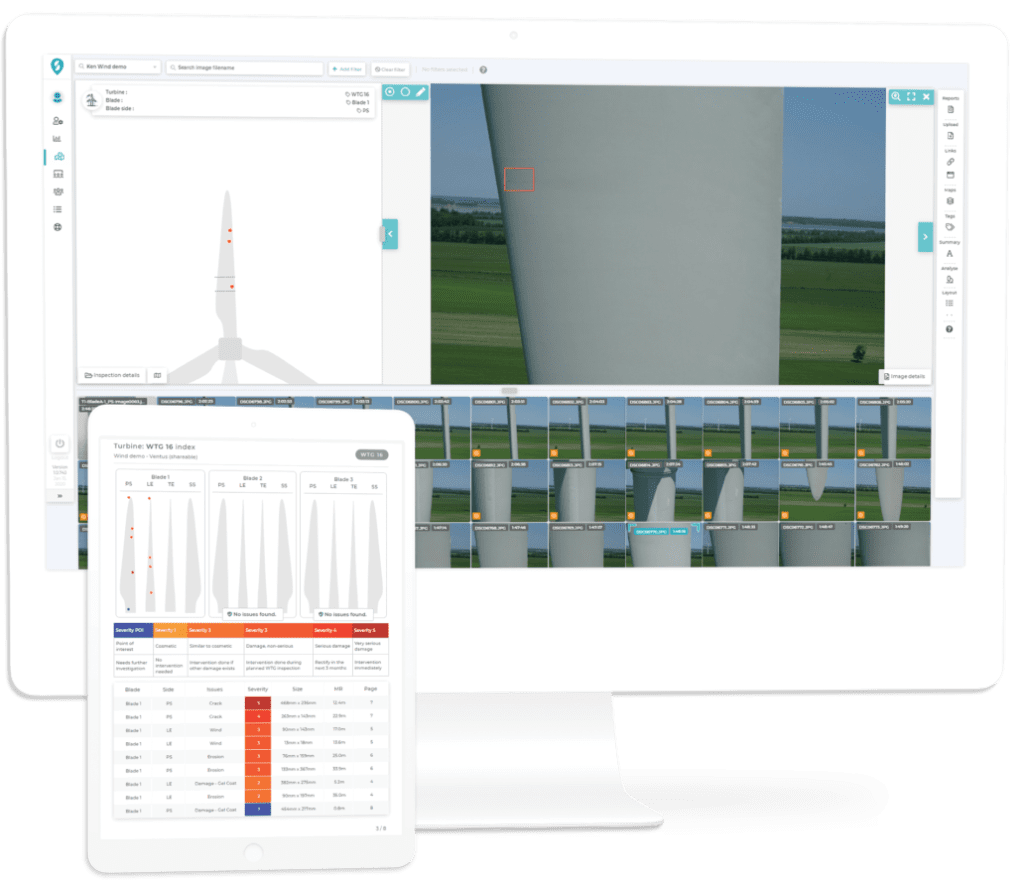 Talk to one of our Experts
DroneBase provides you with an Expert Advisor
Able to recommend the most appropriate product for your needs
And answer all your questions.
Please enter your details below, our consultant will
will contact back as soon as possible and provide you with all the details!