ROBUST. RELIABLE. FIELD-TESTED
The small tactical unmanned aircraft Frontier Pro VTOL
Has vertical and extreme takeoff and landing capabilities
endurance for this class of aircraft.
FLY MORE, DO EVERYTHING - IN ANY WEATHER
BUILT TO ENDURE - DESIGNED TO ADAPT
Frontier Pro is technological innovation combined with uncompromising efficiency and safety.
Exceptional performance and capabilities, along with many cutting-edge technologies,
guarantee a safe and precise flying experience in any field of use.
IP-43 water- and dust-resistant structure, powerful motors and 30-inch propellers make Frontier Pro capable of flying up to 10 hours with a transmission range of up to 200 km in any environmental condition
Data +
Video Transmission

The latest generation electronics, open architecture The wide availability of interface
combined with its large load capacity and unrivaled reach, make the Frontier PRO
a new benchmark for tactical drones under 25kg
Open software, multistandard hardware interface with
CAN, UART, I2C, PWM, S-Bus and API I/O ports
allow the creation of integrated control systems
intelligent for each peripheral, sensor or
RELATED ROOM.

Multirole
Modular and Versatile structure suitable for any application.

High Quality
Completely made of selected composite materials.

Precise
Centimeter accuracy with RTK GNSS systems

Safe
Safe With latest generation redundant electronics

Smart
Precise and reliable autonomous flight with Lidar 360° anti-collision system.

Custom
Qualified technicians at your service for custom projects.
10 hours flight time with 3kg payload
5 kg of payload capacity
35kg max take off weight
40 km/h wind resistance
Up to 200km transmission range with Mimo-Mesh link (standard 20km)
5000m service ceiling
EFI 60CC twin-cylinder engine
Ready to fly in 15 minutes
Anti-Jam system (optional)
Training included
Crew of two, fits in a pickup truck, minivan or helicopter

During the years of constant improvement, our team has received comprehensive feedback from end users.
Based on our experience and expertise, we came to the conclusion that first of all the human factor should be eliminated
To decrease criticality and failure. We want you to have one of the most reliable drones on the market.
The Smart Controller is designed to maximize
Your flying experience in all environmental conditions
thanks to its small size, integrated touch display
Ultra bright 5.5" structure and waterproof IP53.
The Smart Controller is designed to maximize
Your flying experience in all environmental conditions
thanks to its small size, integrated touch display
Ultra bright 5.5" structure and waterproof IP53.
Thanks to the dedicated Android operating system, the intelligent controller
Can be customized to give you the best flight experience
as well as allowing third-party apps to be installed for specific needs.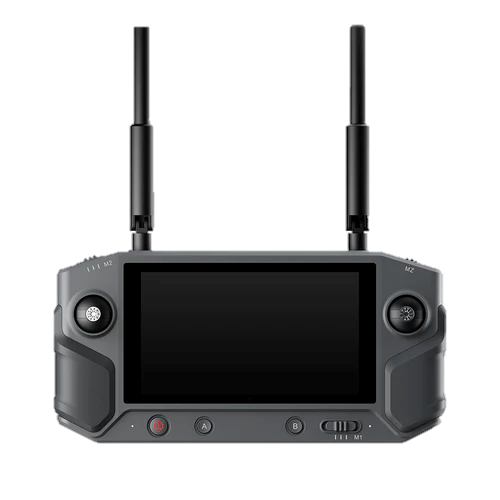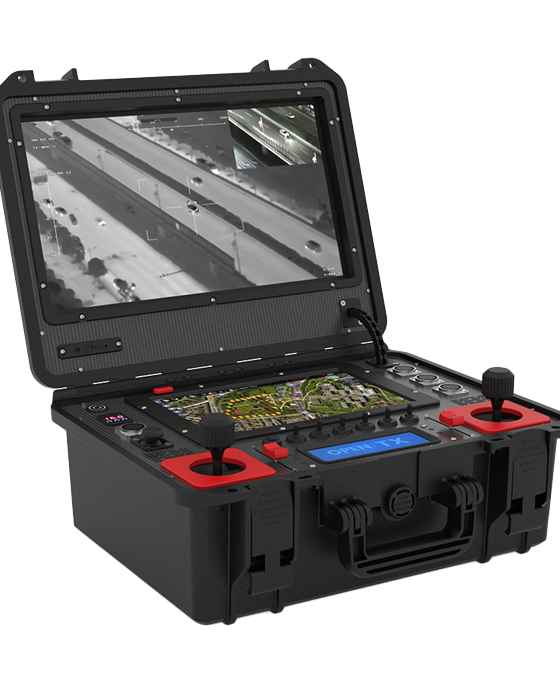 Ground Control station Pro V2 was created for the most extreme operational needs. Encased in a rugged IP67 watertight case, GCS PRO V2 integrates the most advanced technology available on the market combined with unrivaled user ergonomics.
15" Monitor and 10" MultiTouch Display,Large ultra-precise control sticks, Easily identifiable Keys and Switches facilitate deployment in the field in the most extreme conditions, thanks also to the 12-hour continuous use time.
CENTRALIZED REMOTE CONTROL SYSTEM
Imagine having to coordinate video surveillance operations. or Search Missing Persons from a Remote Operation Center.
Command & Control allows you not only to stream HD Video Streaming and Drone Telemetry via 4G/5G connection, but also remote control of Drone and Payload from a remote operation center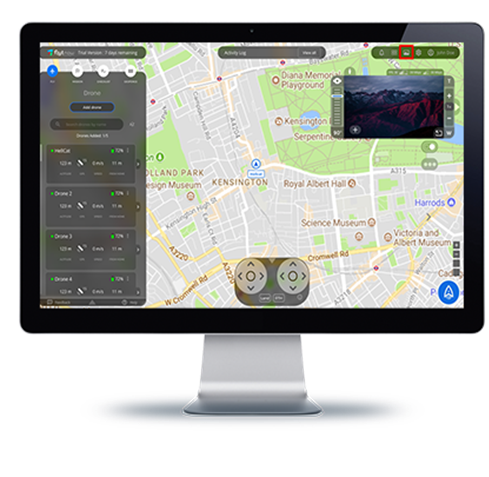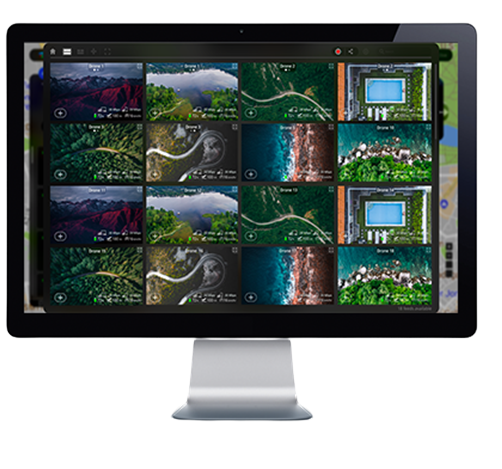 Centralized management of drone fleets (max 30 UAVs)
FullHD 1080p video streaming in real time
Map-based monitoring of each drone
Complete flight information with statistics
Remote control of gimbals and sensors
Remote video recording and flight logs
AES265 data encryption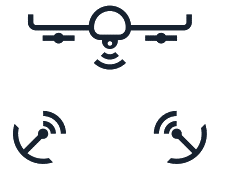 Control one UAV using multiple GCS
Extend mission range, hopping the
control from one GCS to another
during the flight.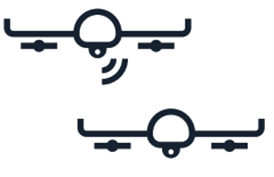 Signal relay from one UAV to other UAVs
Several UAVs may be operated via
one GCS.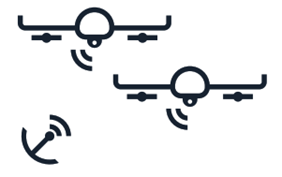 Control of several UAVs from one GCS
One GCS may easily operate several
UAVs in rage in case if operation
needs full cover of the area for
precise date.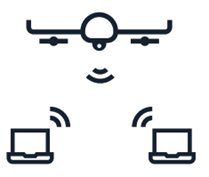 Live streaming to multiple GCS and RVTs
The necessary information is
available for operators, HQ and field
troops at the same time.
Long Range Mimo Mesh Datalink*
The SkyLink200 is designed to be lightweight and easy to carry and install.
Integrated ad-hoc mesh software can quickly communicate
With existing fixed MULTI-MIMO stations and mobile vehicle models.
To complete a tactical MESH nets.
Equipped with 2×2 MIMO antenna system design
The transmission range can be increased efficiently and,
with its multipath advantages,difficult environmental problems can be managed effectively.
The 2×2 MIMO IP radio is designed for remote control and monitoring
Unmanned robots, drones, boats, buses/cars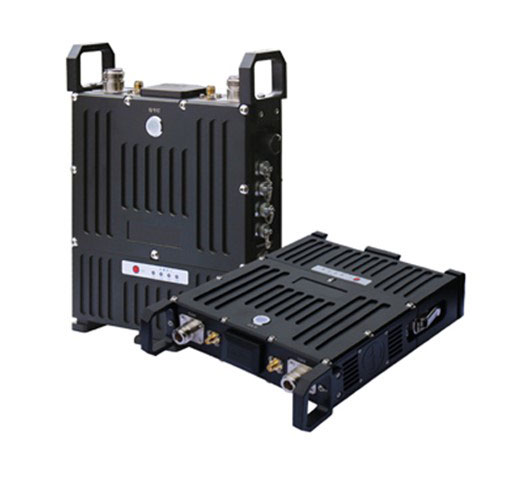 Waveform: Mobile Network MIMO (MN-MIMO
MIMO Technolog: Spatial multiplexing, Space-time coding,Space Diversity,TX /RX beamforming
Channel Bandwidth: 2.5/5/10/20MHz ,40MHz optional
Data Rate: 1-100Mbps(20MHz BW)/180Mbps(40MHz BW) Adaptive,QoS
Modulation Mode: TD-COFDM,BPSK/QPSK/16QAM/64QAM/256QAM Adaptive
RF Output Power: 2Watts×2 (Handheld/Airborne/Module), 10-20 Watts×2 (Backpack/Outdoor/Dual-band Radio)
Single Hop CommunicationDistance: 100-200 KM (visible), 1-30 KM (urban area)
Mode: Point-to-point/Point-to-multipoint/Multipoint-to-multipoint,Automatic relay,Star/Line/Network/Hybrid
Single Hop Delay: Average 10mS(20MHz BW)
Encryption: DES, AES128/256 optional,Chip /TF card encryption customized
Anty-Jamming: Manual spectrum scanning channel selection, Intelligent frequency channelSelection/ frequency hopping
Band: UHF 450-700, S Band 1800-2500, L Band 1000-1500, Lower C Band 4400-5000, MIIT, Upper C Band 5100-6000
Get a clear view of the area to be videoed 24/7.
A fleet of Frontier Pro enables continuous surveillance over specific areas.
AI-based motion detection enables detection and tracking of objects of interest
to maximize effectiveness from both UAV and stationary CCTV.
Police and law enforcement operations could be supported by "eye in a sky"
offering real-time situational awareness and reducing the time needed to make important decisions.
The state-of-the-art ISR systems available for Explorer 1000 enable the detection and Identification of People and Vehicles from miles away using high-resolution Thermal and Optical sensors with up to 40X zoom.
The brand new and exclusive HOT SWAP Quick-Mount quick-attach system allows you to switch from one payload to another in a matter of moments without any setup and without having to turn off the drone.
| DRI VALUE | IR 640 50mm | ZOOM 40X |
| --- | --- | --- |
| | | |
| Recognition (Male: 1.8×0.5m) | | |
| Face Identification (Male: 1.8×0.5m) | | |
| | | |
| Recognition (Auto: 4.2×1.8m) | | |
| License Plate Identification (Car: 4.2×1.8m) | | |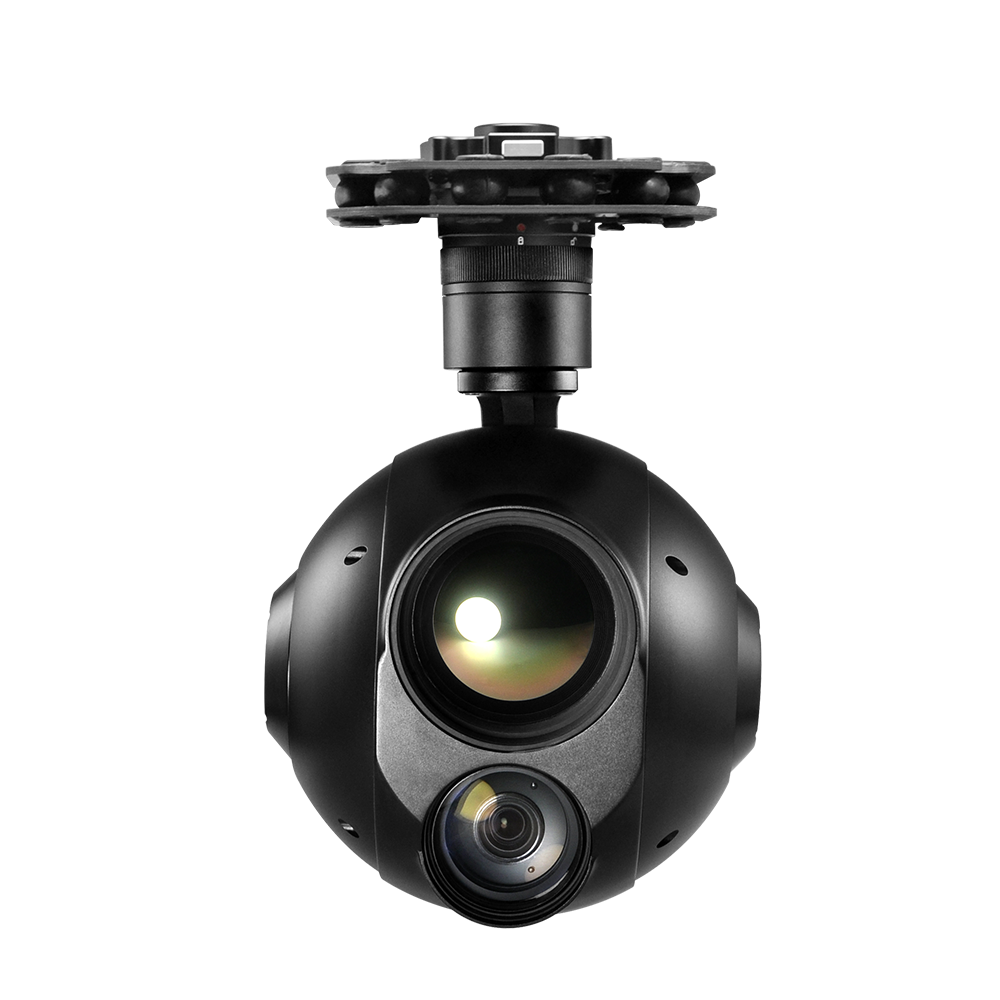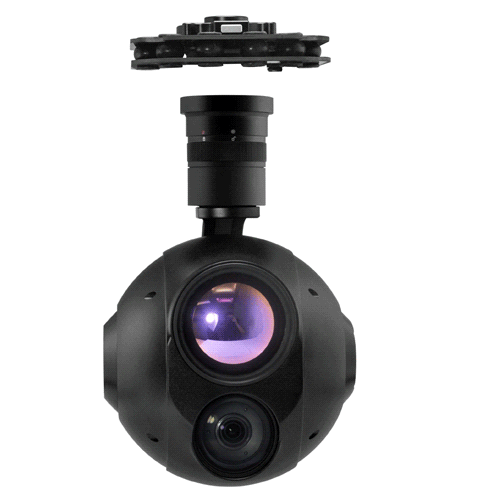 SELECT THE SENSOR BEST SUITED TO YOUR NEEDS
It transforms X4-1000 PRO RTK to meet your needs in a second without the need for any difficult installation or wiring thanks to the brand new and exclusive Quick-Mount system that allows HOTSWAP from one Payload to another (gimbal or sensor) in a few moments without any configuration and without having to turn off the drone.
No integration limits for our drones thanks also to the Multisense HUB ready to connect to any sensor ensuring control, data/video streaming and power.
SELECTS THE MOST SUITABLE SENSOR FOR THE TWO NEEDS
Discover the wide range of Industrial Gimbal and Sensors compatible with Frontier Pro.
The Quick-Mount interface and Plug & Play Hub allow rapid payload exchange according to operational needs.
Transform Frontier Pro to suit your needs in a few moments
without the need for any setup or difficult wiring.
An aerial perspective helps to gain situational awarenesswhile maintaining a safe distance. Frontier Pro can transmit live multicast video to Ground and to Operations Centers allowing risk operations to be coordinated and informed decisions to be made very quickly.
RGB sensors up to 25mp
4K Video
Optical zoom up to 30x (12x digital)
640p 30fps thermal imaging
Optical lens up to 50mm
Laser Range Finder 4000mt
Distance calculation and target Coordinates
Automatic target tracking
IR+RGB Geotagged images
IR, RGB, and PIP display
RGB, Radiometric and Industrial
Radiometric Thermal Cameras
Multispectral Cameras
RGB cameras up to 120mp
3D Lidar
Multigas Sensors
Radiation Sensors
Georadar
Echosonar
Metaldetector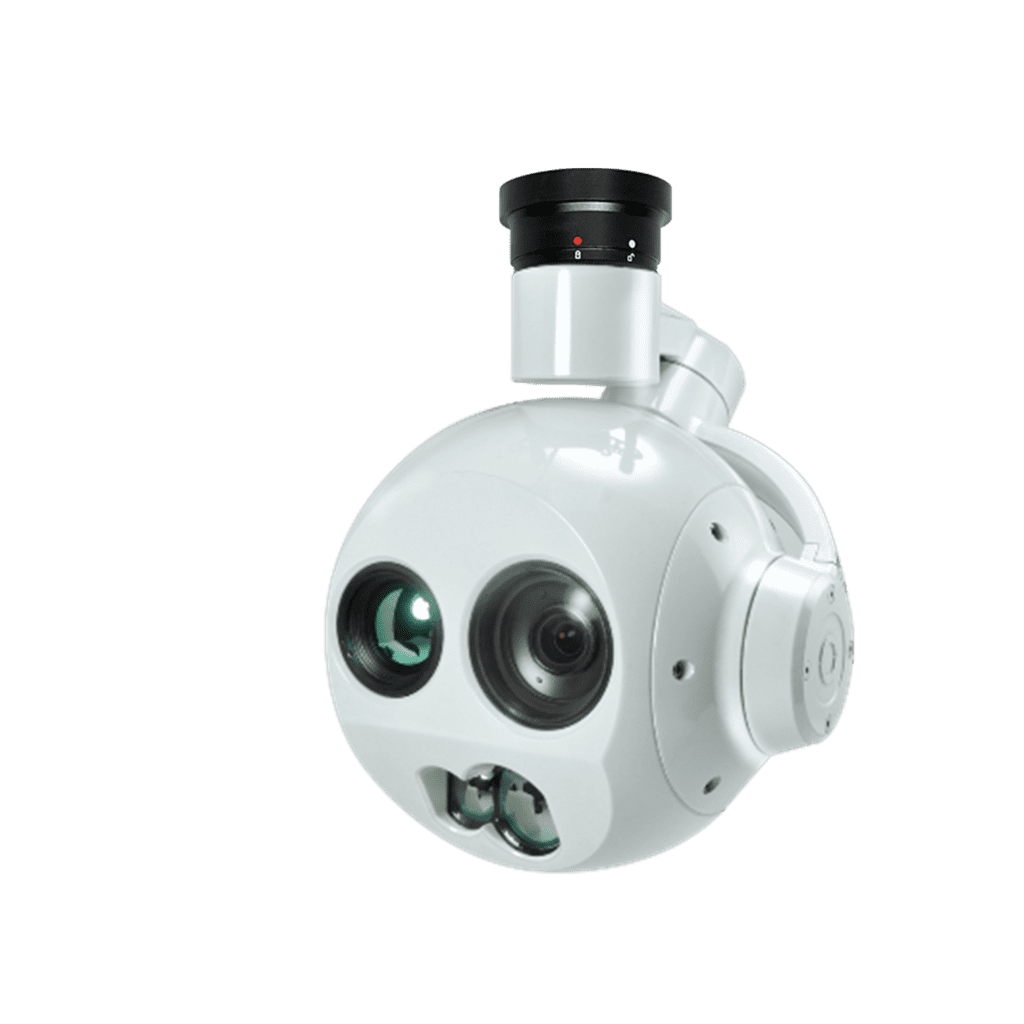 1 x Drone Frontier Pro ready to fly
1 x Industrial Grade Triple redudancy Flight controller
1 x RTK GNSS navigation system (dual antenna u-blox F9P)
1 x Data/Video Link 20km range(up to 200km with Mimo Mesh)
1 x Quick Mount interface and multisense HUB for Gimbal and Sensors
2 x 23Ah 6S 25C Lipo Batteries
1 x Smart-Duo 600w charger (charges 2 batteries simultaneously in 40′)
1 x Transport case 210x89x67cm
1 x USB cable for Drone / PC connection
1 x Screws and assembly / disassembly tools
1 x 12 months warranty and remote/on-site assistance
1 x Eng. User Manual
Frontier Pro Technical Details
Max take-off weight:35kg
Max Payload Weight:5kg
Standard Cruise Speed:95km/h
Max. Flight Speed:145km/h
Max Control radius: 200km (with optional Mimo Mesh Datalink)
Max. climb speed:4m/s
Max. Descend speed:5m/s
Max. Flight Altitude AMSL:5000m
Max. Wind Resistance:Level 6
Operating temperature:-20~50℃
Max Flight Time: ≥10 hour @4kg Payload
Max Flight Distance: ≥900km (with Mesh*)
Aircraft dimensions: 3750*2020*750MM
Transport case: 210x89x67cm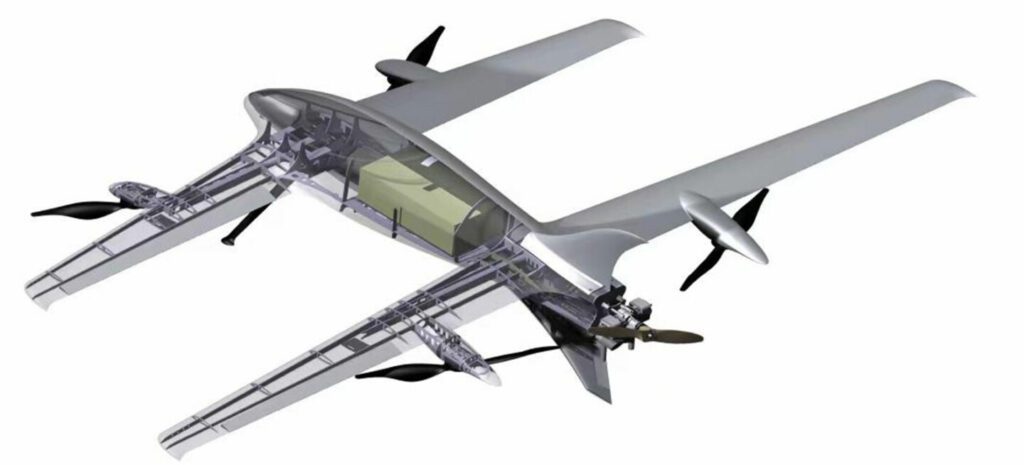 Talk to one of our Experts
DroneBase provides you with an Expert Advisor
Able to recommend the most appropriate product for your needs
And answer all your questions.
Please enter your details below, our consultant will
will contact back as soon as possible and provide you with all the details!