RADIOMETRIC THERMAL IMAGING CAMERA FOR DRONES
Flir Vue Pro drone thermal camera, the smallest and most compact thermal camera designed for drones on the market today. Remote control and live video output + dedicated configuration app.

The highly integrated Industrial Design, high accuracy and stabilization under all conditions of use, and powerful embedded processor make Gemini a benchmark multi-sensor ISR Payload for Video Surveillance and Search and Rescue applications.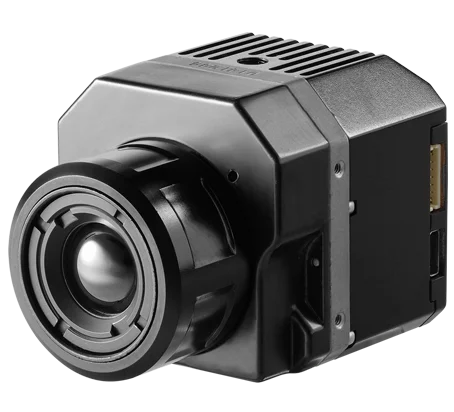 APR FLIR VUE PRO R RADIOMETRIC THERMAL IMAGING CAMERA
With FLIR Vue Pro R™ you will solve all your aerial thermography needs with a product designed specifically for SAPR Drones, now also with radiometric data.
The new Flir Vue Pro R radiometric drone camera enables both drone operators and certified thermographers to be able to access accurate temperature measurements from an aerial perspective using radiometry.
Every image that Vue Pro R saves contains accurate and calibrated temperature data embedded in every pixel, adding even more value to sUAS operations and services than ever before.
Designed for professional use, FLIR Vue Pro R is more than a thermal imaging camera, it is a thermographic measuring instrument
and a data recorder that adds tremendous value to your business Thermographer and SAPR operator.
The FLIR Vue Pro R drone thermal imaging camera offers the industry's best thermal imaging quality in the smallest size and weight
and adds the full data recording function of thermal video and 14-bit image capture.
FLIR Vue Pro R also uses the practical and popular power input/video output connection on 10-pin mini-USB (like gopro),
which simplifies integration and access to analog video for downlink.
Flir Vue Pro R is specially designed for applications that require the Radiometric thermal sensor during airborne operations
such as Photovoltaic Plant Inspection, environmental monitoring, structural inspection, wildlife monitoring and night vision.
Drones used in the professional field for thermographic inspections have become real tools
of work to support professionals and companies.
With the improvements brought by technological advances and the related lowering of costs, their use is becoming increasingly important
in areas where thermographic inspection can make a difference.
This is the case for professional applications such as:
– Photovoltaic panel inspection
– Roofing and roofing inspections
– Structural monitoring and inspection
– Inspections of power lines
– Wind turbine blade inspection
– Fire fighting and prevention
– Environmental Analysis
– Thermal dispersion of buildings
– Aerial security and video surveillance
Ultra quiet tactical drones for border control with artificial intelligence
Drones with multispectral cameras, thermal imaging cameras, sensors, multi-gas, and water sampling systems
Drones and VTOLs capable of scanning up to 50km² with HD Thermal and Visible sensors with up to 40X zoom
Drones with HD Thermal and Visible sensors with Zoom up to 36X to capture every detail at a safe distance
How Our Solution WorksFly > Take Radiometric Pictures > Create Report.
Fly Manually or Create Automatic flight plan with the dedicated APP included in the package,
Start the Autonomous mission by clicking the button and have the drone take off,
Acquire data and Thermal Images in an automatic manner fully managed by the Drone
Download Georeferenced Photos and Create Thermal Maps and Reports in a few clicks with Flir Tools or Photoscan,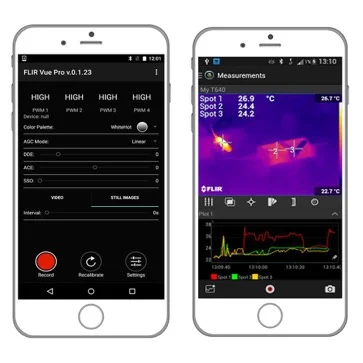 Flir Vue Pro integrates a low-power Bluetooth module to easily configure the camera via our iOS or Android Apps before takeoff.
You will be able to change color palettes, set image optimization functions, configure PWM inputs, and start recording without the inconvenience of bringing computers into the field.
FLIR charts the future by offering the latest Wi-Fi connectivity for Android and Apple mobile devices. Simply download theFLIR Tools Mobile app from the App Store, Google Play or Amazon Appstore for Android and you'll be ready to capture live video streams and images with a FLIR-enabled thermal imaging camera.
The Flir Vue Pro Radiometric Camera for Drones records 8-bit digital video in MJPEG or H.264 format and 14-bit images on a removable micro-SD card so that no information or data is lost in case of transmission problems.
Images are stored on the micro-SD card and can be retrieved directly from the card or by connecting the camera with a USB cable to a computer that will detect it as a storage device.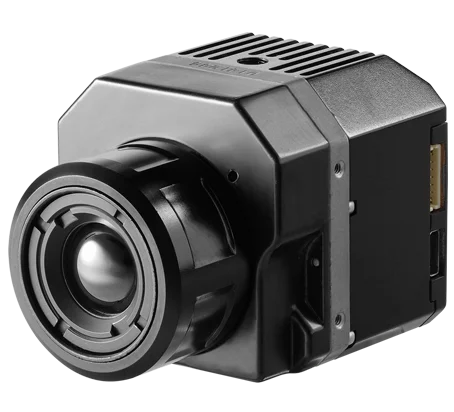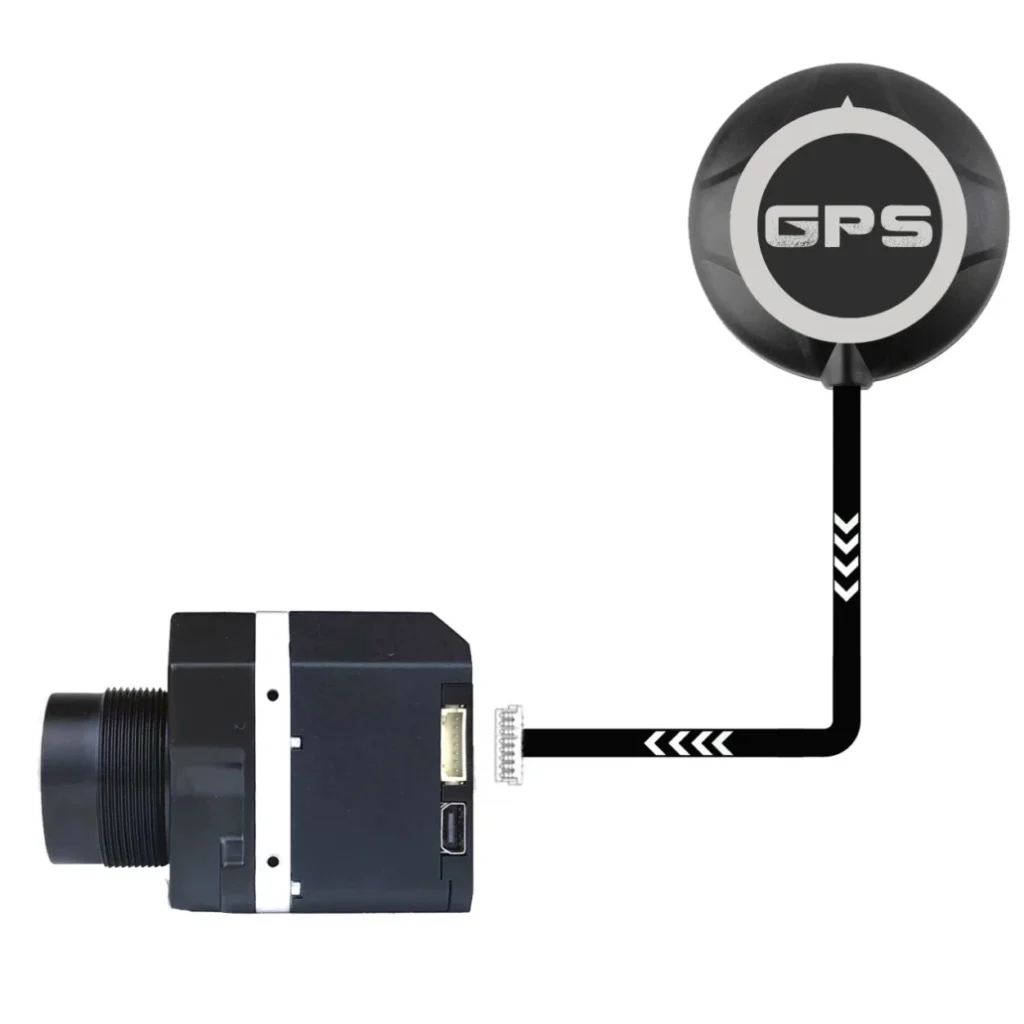 With Flir Vue Pro GPS Geotagger you will be able to save the GPS data (Latitude, Longitude, Altitude, Universal Coordinated Time – UTC) The information will be saved directly as EXIF in the metadata of the image taken with Flir Vue Pro / Pro R. This GPS Geotagger for Flir Vue Pro is a universal stand-alone system 100% compatible with any type of UAV use.
Models with wide field of view (WFOV)
Talk to one of our Experts
DroneBase provides you with an Expert Advisor
Able to recommend the most appropriate product for your needs
And answer all your questions.
Please enter your details below, our consultant will
will contact back as soon as possible and provide you with all the details!