The professional 3D Lidar for drone
most compact and efficient on the market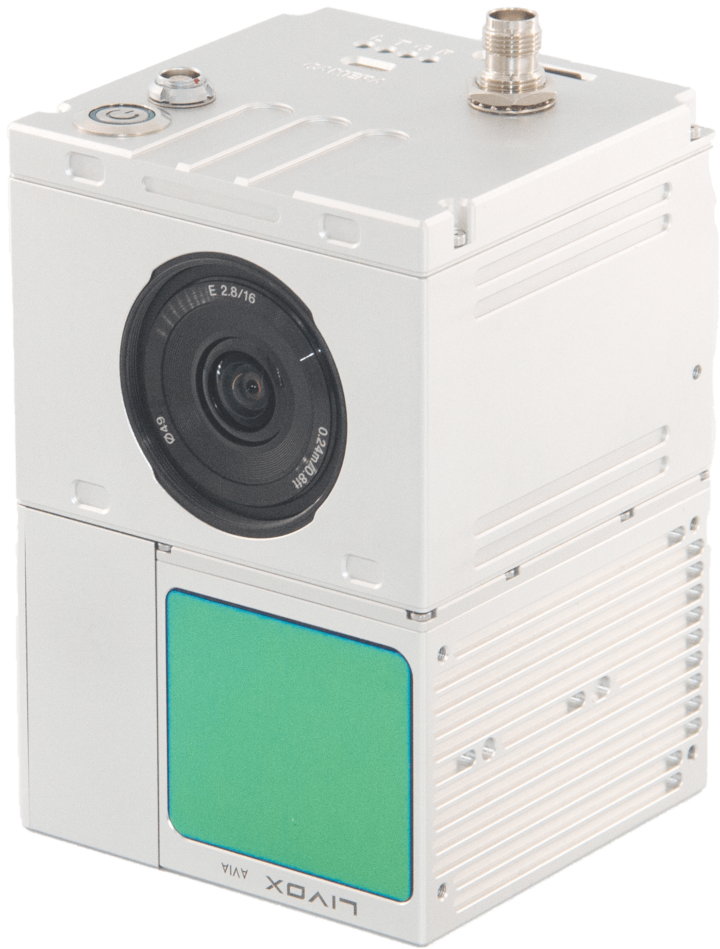 Why choose the GS100C+ 3D Lidar?
GS-100C+ combines a compact and lightweight design with detection range
and incredible efficiency combined with a price never seen before thanks to LIVOX technology.
The GC100C+ includes a Livox Lidar module, a high-precision IMU and an integrated centimeter GPS system. GS100C+ is a complete, stand-alone solution compatible with any drone on the market that can capture complex structures by providing reconstructed models particularly
The most compact and high-performance drone lidar ever
Its design allows the device to be installed on any drone or ground vehicle.
Quick and easy to use, it is ready to scan within 2 minutes of being turned on.
The technical specifications of the GS100 3D Lidar make it the ideal partner for the
More demanding topographers looking for an accurate and reliable instrument.
GS100 is suitable for any application, depending on the vehicle on which it is mounted:
From a classical topographic survey to agro-forestry surveys.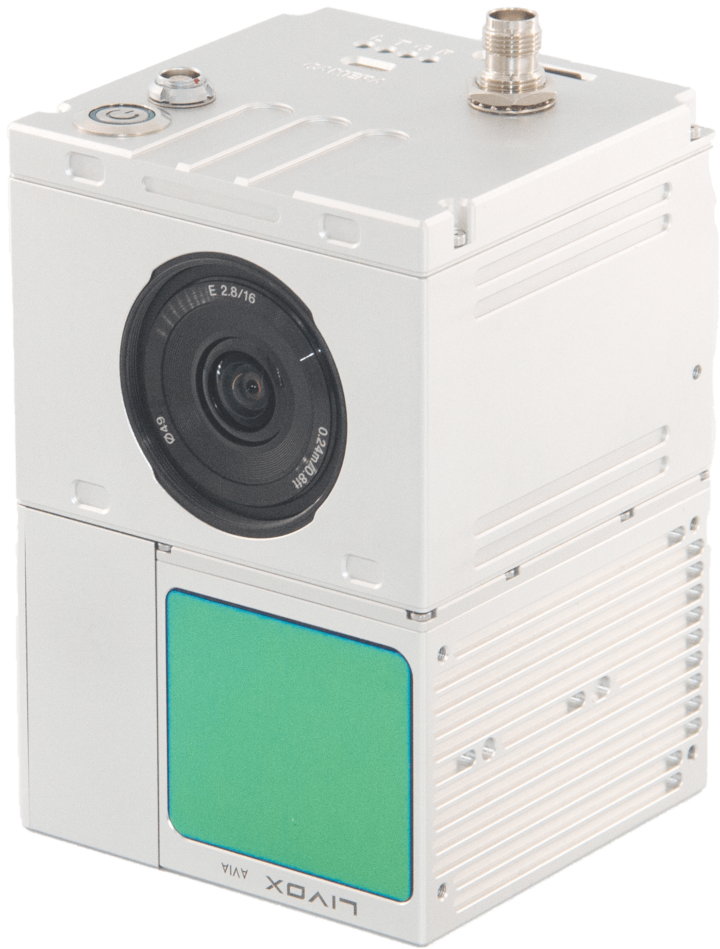 – 240,000 points/second Single Echo
– 720,000 points/second Triple Echo
– Integrated 200hz IMU by GSN
– Fov 70°
– Maximum measuring range 450m*
– L1-L2 GNSS integrated (2-5cm accuracy)
– 905nm Laser Class1 (IEC 60825-1:2014)
– Integrated control unit to synchronize sensor data
– RGB camera Ready(Sony Alpha 24-61mp)
– Compact and lightweight (1036g)
– Sturdy aluminum shell Compatible with Multirotors, Fixed Wings, Vtol and Ground Vehicles
Lidar framing with:
– results of point clouds effective up to 100 percent
– Detection range:
– 450 m (80% reflection, 0 klx)
– 190 m (10% reflection, 100 klx)
– Effective Points: 240,000 points/s
– Supports 3 returns [3]
– Type of Scan: repetitive, non-repetitive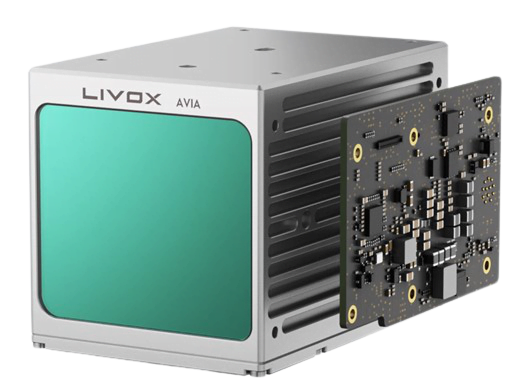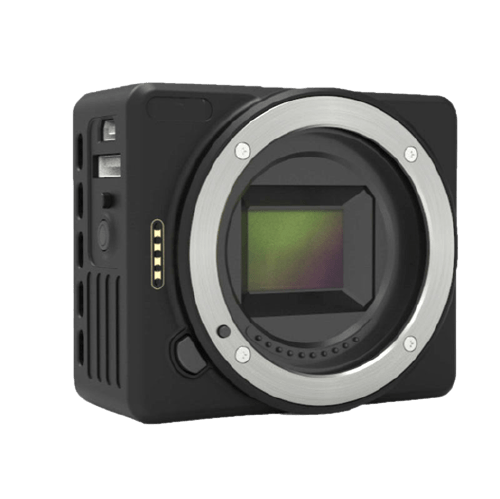 – Brand : Sony
– Model : Sony A6000 – A7RII
– Sensor: APS-C – Full Frame
– Resolution : 24 – 42mp
– Lens : Low distortion 35mm
– Mechanical shutter
– Memory : Integrated 64gb
– Trigger : by time/distance
It renders centimeter-accurate reconstructions thanks to the high-precision IMU, a vision sensor for positioning accuracy, and the incorporation of GNSS data.
GS100C is a Solid and Reliable 3D Lidar for Drones supported by Smart software,
simple and intuitive that allows you to close the entire process up to the generation of the dense point cloud
PLANNING
Simplified scan planning with Professional Software and Dedicated Tools.
Select Area, Altitude and Speed, the software takes care of the rest.
FLY
Fully automatic flight missions from takeoff to landing. Select Area, Altitude and Speed, the software takes care of the rest.
PROCESS
Complete processing of GPS/IMU data using the supplied Shuttle software. Point cloud processing using gAirHawk processing software
VIEW
LAS-format point cloud creation that can be used with any GIS or CAD software environment Fast and accurate coloring of the point cloud with orthomosaics produced by the RGB Camera
All our 3D Lidar systems thanks to the plug&play "EXT" interface
support External or Integrated Cameras and automatically manage their photo acquisition and centimeter georeferencing using the Lidar GNSS system.
The ability to connect one or more cameras to the lidar allows
The RGB coloring of the point cloud obtained with the same.
The point cloud coloring process starts with the same post-processing software that comes with the lidar
Technical details Available cameras
– Model: Sony A6000/A7R2 (industrial)
– Sensor resolution: 24/42mp
– Lens: low distortion 35mm
– Memory: 128gb max
– Trigger: time or distance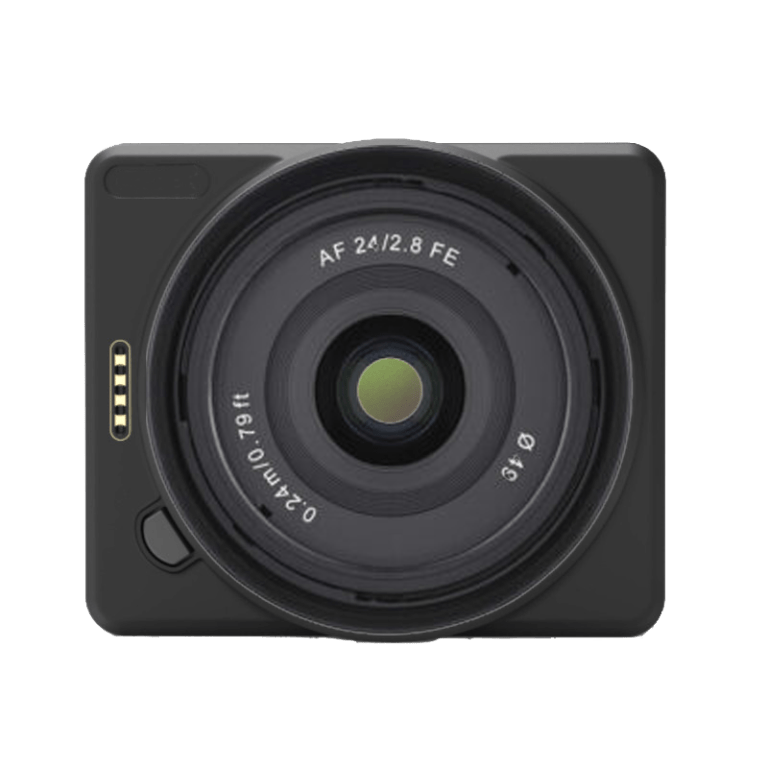 WITHOUT GCPs

Dramatically reduce scanning time,
Decrease the volume of data to be processed!
Safely tackle 3D Lidar mapping work in hazardous or inaccessible locations without having to place GCPs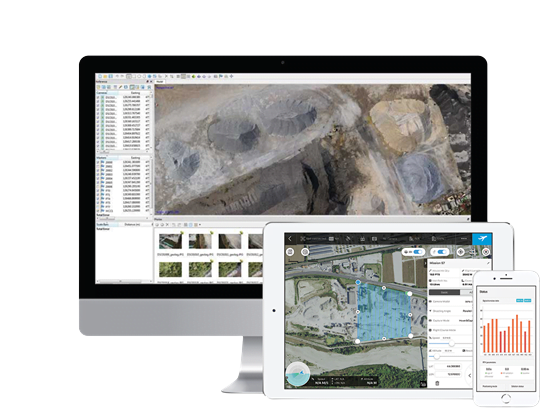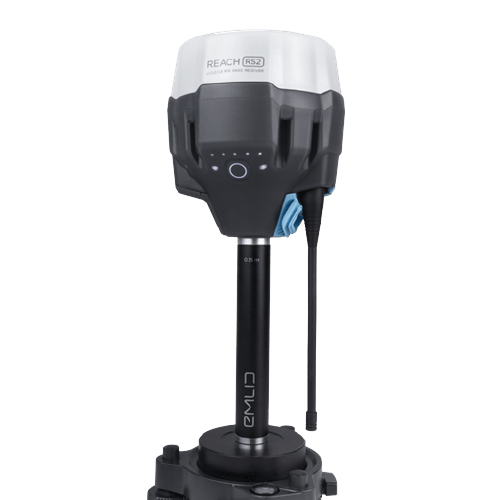 No Target on the ground due to Direct Centimeter Georeferencing with PPK* (Post Processing Kinematic) Technology. Centimeter georeferencing of the point cloud and RGB photos is handled in post processing by the supplied Shuttle software.
– Automatic correction of GPS data
– Fast management and export of Rinex logs
– Up to 2cm RMS accuracy.
* Compatible with any GNSS Base, VRS or CORS.
** Detected in PPK
Easy and safe acquisition
Designed by surveyors for surveyors for complex and long-duration flight operations.
The gAirhawk post-processing software included with GS100c+
allows the operator to have in a few moments after the flight immediate information necessary to ensure proper acquisition even in difficult working conditions.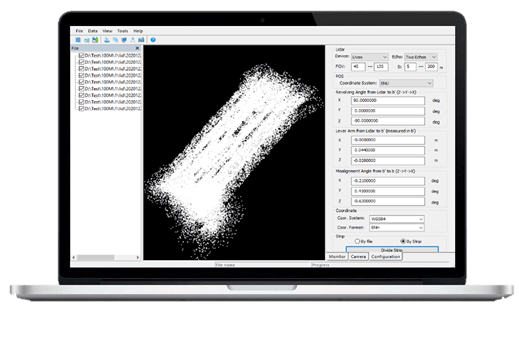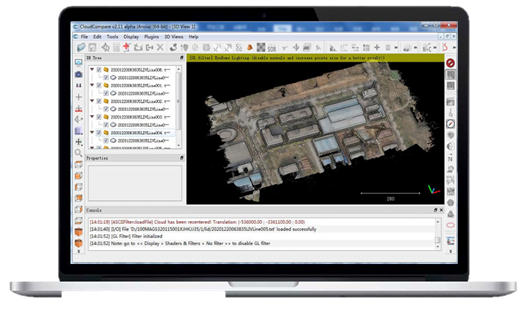 Fast and Accurate Post Processing
In just a few steps, the included gAirhawk software merges the data
IMU and GNSS for point cloud and RGC (if camera present) calculations and performs POS data calculations so that 3D Accuracy models can be easily generated providing a three-dimensional representation of the newly acquired "LAS "point cloud.
Complete Solutions for Professionals
DroneBase offers you complete and reliable Drone + Lidar 3D solutions,
Designed by professionals for professionals.
Our professional drones combined with 3D Lidar become unstoppable geomatics machines in the fields of construction, land development, engineering, surveying and research.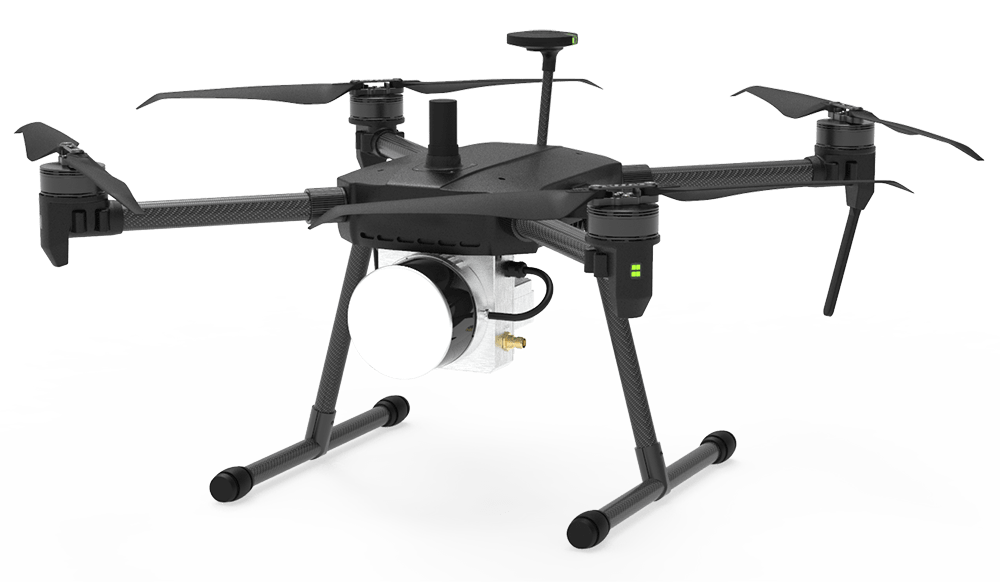 Caratteristiche tecniche

Item Name

System Parameters

Weight
Measuring accuracy
Working temperature
Power range
Consumption
Carrying Platform
Storage

0.750g
Less than 0.15 cm (100 m AGL)
-40℃~+85℃
12 V- 16 V
Average 20 W
DJI M210, DJI M300,DJI M600 PRO,DBX4-1000
64GB storage, maximum support 128GB TF card

Measuring Range
Laser class
Laser line number
Max. range
Mix. range
Range accuracy
date
FOV

190m@10% Reflectivity, 260m@20% Reflectivity, 450m@80% Reflectivity
905nm Class1 (IEC 60825-1:2014)
Equivalent to 64 beams
260 m
0.3 m
±5cm(@0.3m~1m), ±2cm(@1m~200m)
Triple echo, 720,000 Points/Sec.
70th the circular view

Update frequency
Pos Tipe
Heading accuracy
Pitch accuracy
Rolling accuracy
Position accuracy
GNSS signal type

200HZ
AGS 301
0.08°
0.025°
0.025°
0.02 -0.05m
GPSL1/L2 GLONASSL1/L2 BDS B1/B2

POS software
Point cloud software

Output information: position, speed, attitude
Output point cloud data format: LAS format, custom TXT format

Point cloud processing software

Cloud Compare, LiDAR_Mate, Point Cloud Catalyst, Point Cab, TerraSolid, TopoDoT

Camera model
Effective Pixel
Trigger Event
Weight

A6000 Custom with low distortion 35mm lens
24mp
Time and Distance
290
– 1 x gAirHawk GS-100C+ Lidar
– 1 x GNSS Antenna L1-L2
– 1 x Micro SDCard 128gb
– 1 x USB flash drives 8gb
– 1 x Software Usage Manual
– 1 x Video Tutorial
– 1 x gAirHawk, GNSS post-processing and inertial data
– 1 x Shuttle for cloud georeferencing
– 1 x 1-year warranty
– 1 x Online technical support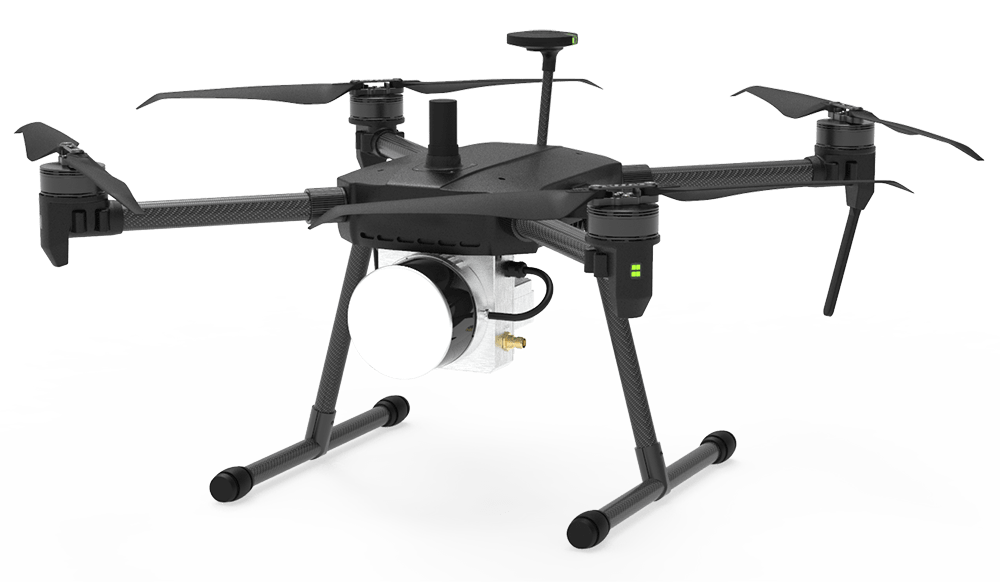 Talk to one of our Experts
DroneBase provides you with an Expert Advisor
Able to recommend the most appropriate product for your needs
And answer all your questions.
Please enter your details below, our consultant will
will contact back as soon as possible and provide you with all the details!