Oblique Mapping
120MP camera
PRO AT ALL LEVELS
SIMPLE – PRECISE – EFFICIENT
L oblique mapping professional drone camera
most compact and efficient on the market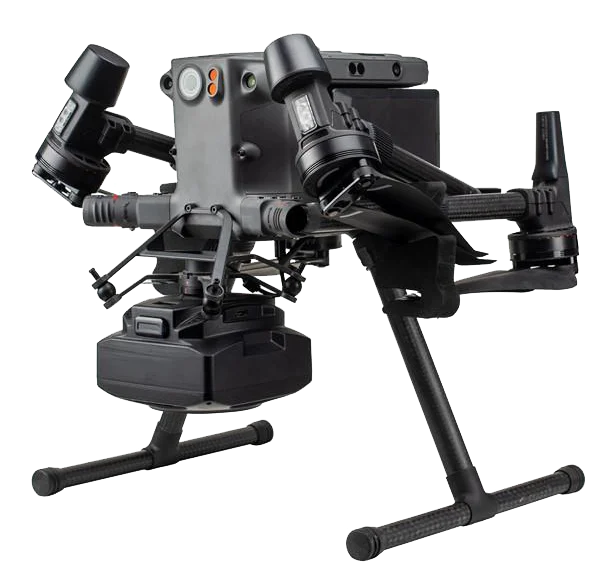 Why Choose N5 Oblique Camera
The new N5 Oblique camera system is specifically designed for high accuracy 3D
urban mappingand 3D corridor mapping applications.
Based on the leading Sony Sensor 24mp, the world's first 120MP multi-sensors medium
format camera, the N5 Oblique boasts a number of unique photogrammetric design
features that not only offer superior image quality and highest accuracy,
but also highest flexibility!
N5 3D Oblique camera has light weight, small structure and 24mp high definition photos.
Easy to Mount design on Multicopters or Fixedwings-Vtol
N5 Oblique Mapping Camera is the Best cost-effective 3D mapping solution for UAV in the Market.
N5 Oblique Mapping Camera adopts APS-C sensor, with 24 million pixels (total 120 million pixels)
and 0.07 seconds focusing speed, picture quality and response time have been significantly
improved from the previous version. N5 Oblique Mapping Camera supports 25mm and 35mm lenses.
– Lightweight Camera Body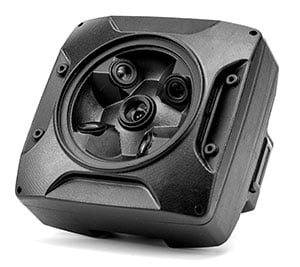 A Measurable Difference for Urban Mapping
For 3D urban and corridor mapping applications, the N5 Oblique is a must have
– 5 x 24MP camera heads to acquire more information
– Internal Shutter Synk
– 30-1/4000sec Shutter Speed
– 320gb max internal storage
– 3S-6S wide voltage power source
– 25-35mm Low Distortion German custom lens
– 23 m/s max flight speed
– PPK interface for high accuracy without GCP
– 3 cm range accuracy
– Fully integrated workflow from flight to post processing
– Multicopter or Fixed wing ready
– Compatible with ALL FC in the marcket
– Ruggedized design in a light and small body
– Internal cooling system
N5 Oblique Mapping Camera adopts advanced shutter synchronous full drive technology.
It can drive five trigger signals synchronously after detecting flight control signals, trigger shutter,
synchronize exposure, and thoroughly solve the situation of photo loss.
N5 Oblique Camera adopts independent active heat dissipation technology can work in high temperature situation.
N5 Oblique Mapping Camera can be connected to external GNSS system for centimeter level accuracy with PPK or RTK technology
That can record GPS coordinates at the exposure moment. And the GPS information can be exported directly from SD card and
written on the exif file for post procesing with software like Agisoft Metashape or Pix4D and similar
N5 five-lens aerial oblique camera is a new generation mapping camera can realize drone surveying and mapping with no GCPs used.
Camera is seamless docking with DJI Matrice 300 RTK through SkyPort.
Using CNC designed housing makes N5 have better heat dissipation, smaller wind resistance coefficient,
stronger structure, which is more conducive to aerial survey flight. Besides, N5 also has intelligent self-test,
one-key reset, intelligent heat dissipation, real-time image transmission and other functions.
Independent POS Data
The five lenses independently collect POS data, and the POS data is accurate to 1 cm. It is compatible with DJI Terra, which can achieve survey with no GCPs used, greatly improve data accuracy, and the efficiency of internal and external operations.
Easy Mounting
N5 is mounted to DJI Matrice 300 RTK through SkyPort which is integrated with power, RTK signal connection, data transmission, image transmission.
Simple Operation
N5 can be easily controlled on DJI Pilot directly
| GSD cm/pixel | HEIGHT mt | SPEED mt/sec | AREA/FLIGHT km² | AREA/DAY km² |
| --- | --- | --- | --- | --- |
| | | | | |
| | | | | |
| | | | | |
| | | | | |
| | | | | |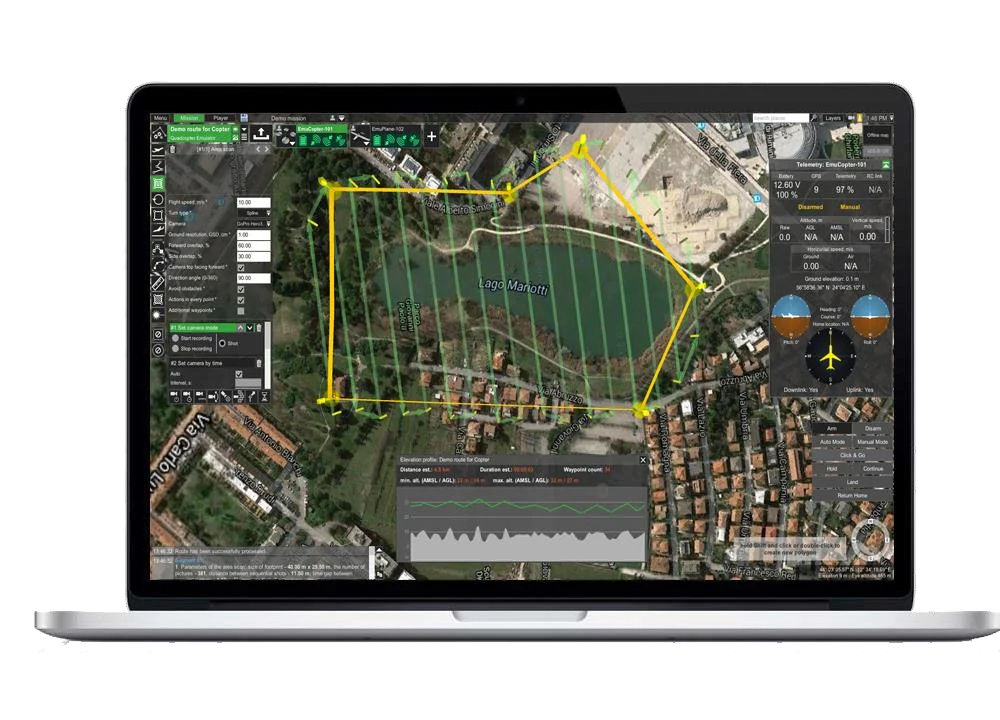 Digital Terrain Models (DTM) / Digital Surface Models (DSM)
Typical output formats: Geotif .tiff, XYZ .xyz, ASCII GRID .asc, Autodesk
.dwg / dxf
Cartographic representation (geo-referenced orthomosaics)
Typical output formats: Geotif .tiff
Point clouds
Typical output formats: ASPRS .las, LAZ .laz, xyz point cloud .txt
3D model reconstruction
Typical formatic output: Wavefront .obj, 3ds models .3ds, Stanford .ply,
Ready to use with DJI M210 RTK V2 and M300 RTK.
Connected to DJI SKYPORT, N5 get RTK and IMU information and stream data and image realtime.
It can realize 1:500 modeling without ground control points.
With the special pre-processing software, POS data will be written to the photos, t
hen using data processing software such as Metashape, Pix4D, DJI Terra it can generate 3D model.
The Best Drone Mapping Solution
The N5 Oblique Mapping Camera is the best equipped
airborne solution in the market for highly-productive
Creation of 3D digital model.
The sensor transforms how we digitise the world we
live in and allows you to create the most detailed
Geospatial base layer including Orthophotos,
Point clouds, 3D building models and Meshes,
all from one single flight.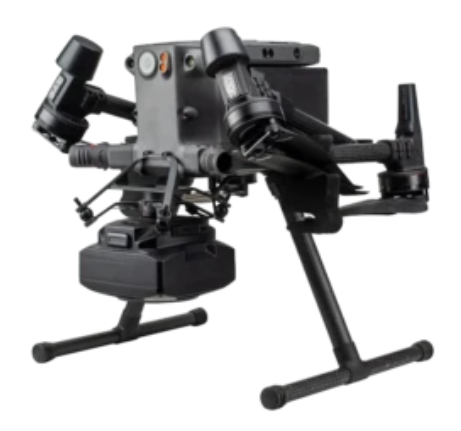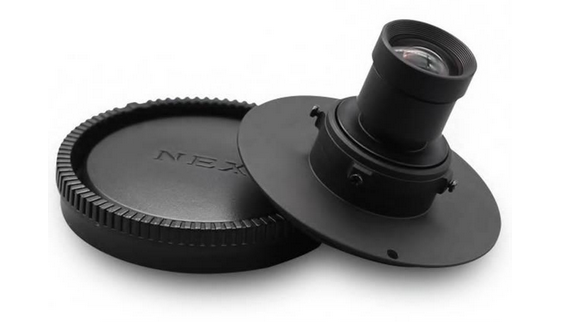 Low Distortion Lens 25-35mm
For lenses for photogrammetric purposes the lens distortion curve is of little direct value. It merely classifies the lens to a certain degree. Since the influence of the lens distortion on the stereo-measurment depends on two pictures in combination, it is necessary to examine the total effect of both the distorted images in order to estimate the quality of the lens.
N5 Oblique Mapping Camera Adopt high definition German Low Distortion Lenses with Compact design and very light weight (25.5g for 25mm and 28g for 35mm)
Intelligence PCB gives this new verion of Oblique camera many
possibilities. In the verion 1.0, we will have better and stable PPK feedback.
PWM to relay built-in, that means less risk for camera motherborad damage due to the unknow high V on relay model.
Built in IMU /POS, so the chip can record and export
the GPS coordinate and flight angle.
Built-in PPK GNSS Module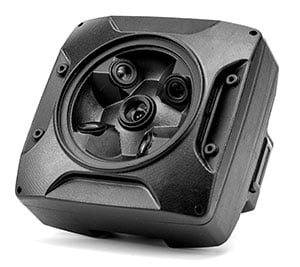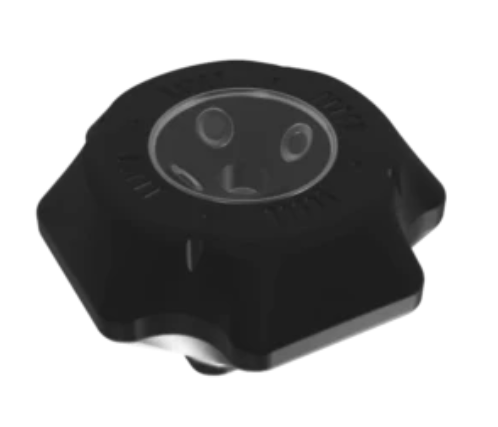 1 x N5 Oblique camera 120mp
1 x Skyport Interface for DJI M200/300 series
1 x POS software
1 x Carryng Case
Talk to one of our Experts
DroneBase provides you with an Expert Advisor
Able to recommend the most appropriate product for your needs
And answer all your questions.
Please enter your details below, our consultant will
will contact back as soon as possible and provide you with all the details!