3 AXIS ISR AI MULTISENSOR GIMBAL
Gemini X30-V is a high-performance 2-axis ISR Gimbal equipped with
of Integrated Video Processor capable of tracking Target fixed and in
movement such as People, Cars, Boats and other "Target"
The highly integrated Industrial Design, high precision and
stabilization under all conditions of use and the powerful processor
integrated make Gemini a benchmark multi-sensor ISR Payload for Surveillance, Monitoring, Border Control and SAR applications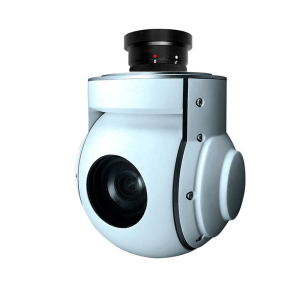 Professional ISR Gimbal for UAV
The Strong Point of Gemini X30T-50 is the Dual Sensor EO-IR system, which can detect and track cars,
People and boats miles away.
Target's automatic tracking technology uses Computer Vision-based
embedded video processorto replace the human process,
and combines visual technology To track fixed or moving targets.
Efficiently track goals of interest, improve autonomy
And the level of intelligence of UAV systems is intended to reduce or even eliminate
dependence on operators.
integrated video processor reduces operator load, shortens reaction time
of the entire decision-making process and provides accurate and reliable information about the fixed or mobile target.
1080p fullHD daylight RGB Sensor
30x daylight optical zoom (12x digital zoom)
Object Tracking
KLV Meta Data (MPEG-TS) STANAG
IP video streaming, HDMI, SDI HD
Mavlink ready
H264/H265 Video Encoding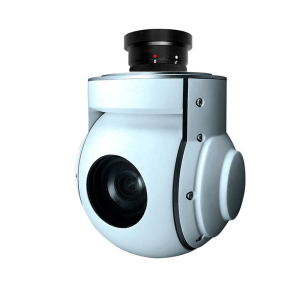 Our ISR Camera Gimbal are able to track to automatically moving objects. The operator can select the target and zoom in, while the on-board processor will keep the target centered on the monitor, regardless of the drone's movement. This is a key feature for long-range surveillance, monitoring and missing person search applications. Target tracking is critical in applications where the drone and target are both in motion.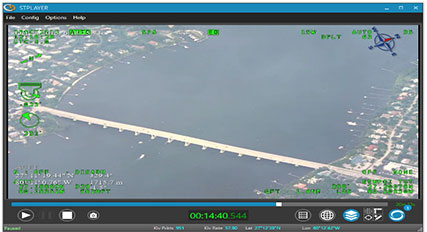 The MPEG-TS stream provides an infrastructure for transporting video, audio, and metadata in a single stream of moving images. KLV (Key-Length-Value) is the current metadata standard recommended by MISB.
It is an SMPTE standard adopted by MISB for digital encoding of metadata in moving image streams. MISB maintains KLV metadata tag records for use in support of UAS operations.
Transform your Drone to suit your needs in a few moments without any setup or difficult wiring thanks to the brand new and exclusive Quick-Mount system that allows HOTSWAP from one Payload to another (gimbal or sensor) in a few moments without any setup and without having to turn off the drone.
No limitation of use for our drones thanks also to the Multisense HUB ready to connect to any sensor ensuring its control, data/video streaming and power supply.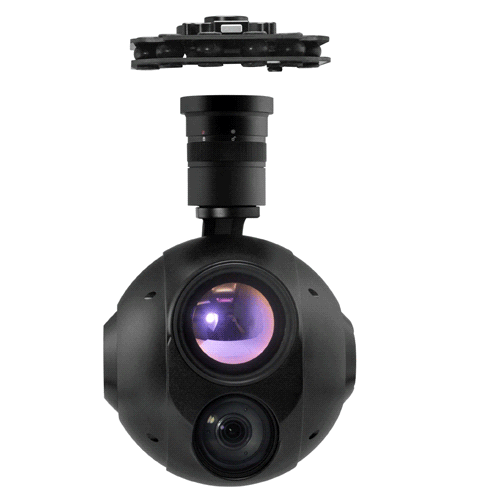 SmartControl is the software interface that allows all our Professional Gimbal to be managed via Ethernet/IP (RTSP/UDP), TCP and Serial (TTL) protocol. The software not only offers a rich interface of Payload control functions (manageable via external Joysticks), but also allows management of camera setup, OSD interface, control mapping from remote control, and video stream.
In the latest version of SmartControl, we have implemented the "maps" function, which allows the point we are framing to be displayed on a map.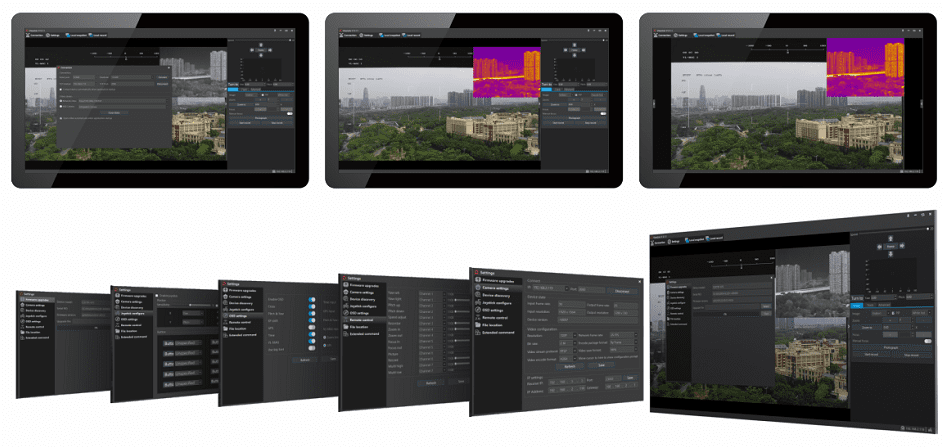 Not Only ISR Gimbal but Complete Solutions for Video Surveillance
Aerial Video Surveillance with Professional Drones is not just about the Drone
but all related equipment including Flight Planning Software,
Radiolink Encrypted and Professional ISR Sensors.
Our packages designed by Industry Professionals for Professionals integrate
Perfectly Calibrated Chambers and Sensors Connected to IMUs and Centimeter Precision GNSS Systems
to achieve safety and performance in flight even in Extreme conditions due to Waterproof Shells.
Discover our integrated solutions specifically designed to
Video surveillance and monitoring applications at Medium – Long Range.
– Up to 10 hours of flight time
– IP 53 waterproof structure
– Up to 150km range
– MESH Technology
– AES 256 Encrypted Communication
– Anti-jamming systems
– 4G/5G connectivity and control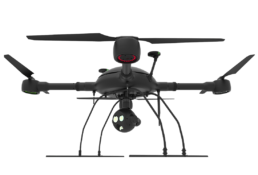 The high-resolution Sony RGB Night & Day Sensor combined with the Powerful Optical Zoom make this
Gimbal ISR Multi Sensor an ideal ally for Video Surveillance operations
Missing Search, Border Control, and all those applications where long-range video remote sensing are essential.

High Performance Gimbal with double IMU, Brushless motors with Encoders and Onboard Processors
designed for demanding applications that require clear and precise images
Zeta gimbals are a benchmark for build quality, extreme expandability and compatibility.
1 x Gemini Gimbal
1 x Quick Mount Adapter with Dumper
1 x I/O Control Box
1 x Mounting Kit
1 x Connection Cable Kit
1 x Power Cable
1 x English user manual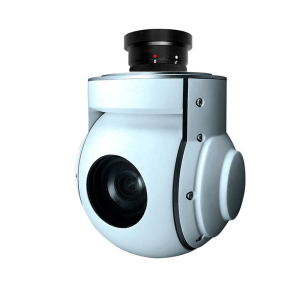 Talk to one of our Experts
DroneBase provides you with an Expert Advisor
Able to recommend the most appropriate product for your needs
And answer all your questions.
Please enter your details below, our consultant will
will contact back as soon as possible and provide you with all the details!