AGRICULTURE CAMERA FOR DRONES
Flir Vue Pro drone thermal camera, the smallest and most compact thermal camera designed for drones on the market today. Remote control and live video output + dedicated configuration app.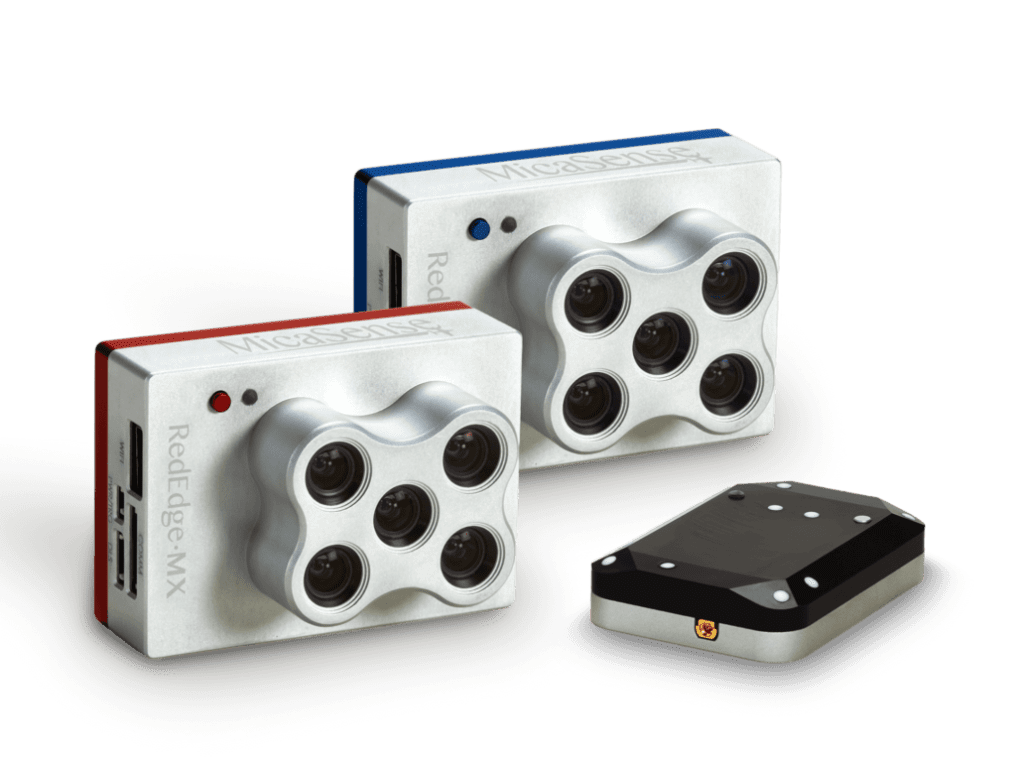 A synchronized 10-band solution for advanced remote sensing and
agricultural research. Featuring the new RedEdge-MX Blue, this solution
captures the standard bands of RedEdge-MX, plus a new group of filters
to enable more analysis like shallow water environments monitoring or
detailed analysis on chlorophyll efficiency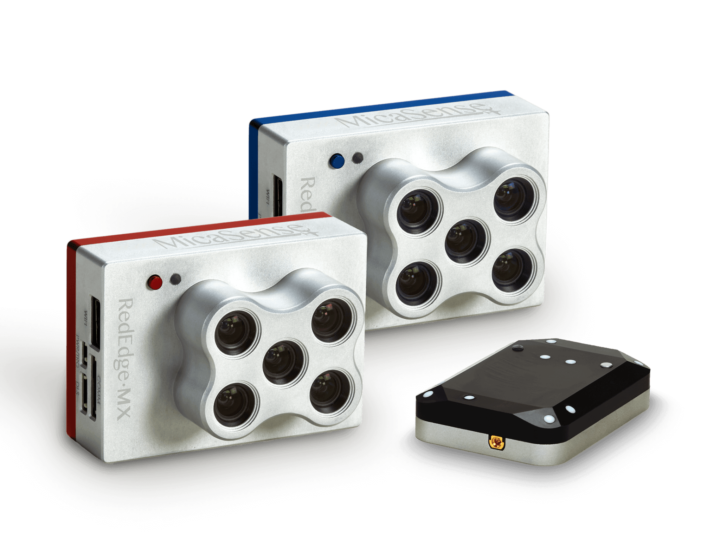 The performance you rely on from RedEdge-MX with a new coastal blue band, a new green band,
and three new bands in the red to red-edge region of the spectrum.
Combined with the bands in RedEdge-MX, the 10 bands in the Dual Camera System.
enable direct comparison between satellite and drone data.
Already have a RedEdge-M or RedEdge-MX? Buy the new RedEdge-MX blue kit and get double the spectral resolution
– Synchronized capture of all 10 bands for pixel aligned imagery
– Standard 12 bit TIFF file outputs with embedded metadata for
full access to raw data
– Combined Downwelling Light Sensor and GPS for streamlined
integration, accurate ambient light calibration. Only one DLS
required.
– Radiometrically calibrated spectral imagers for precise,
repeatable measurements.
– Global shutters on all 10 lenses for distortion-free results on
every platform.
– Comes standard with fixed bracket and quick-mount connector
for easy integration with DJI drones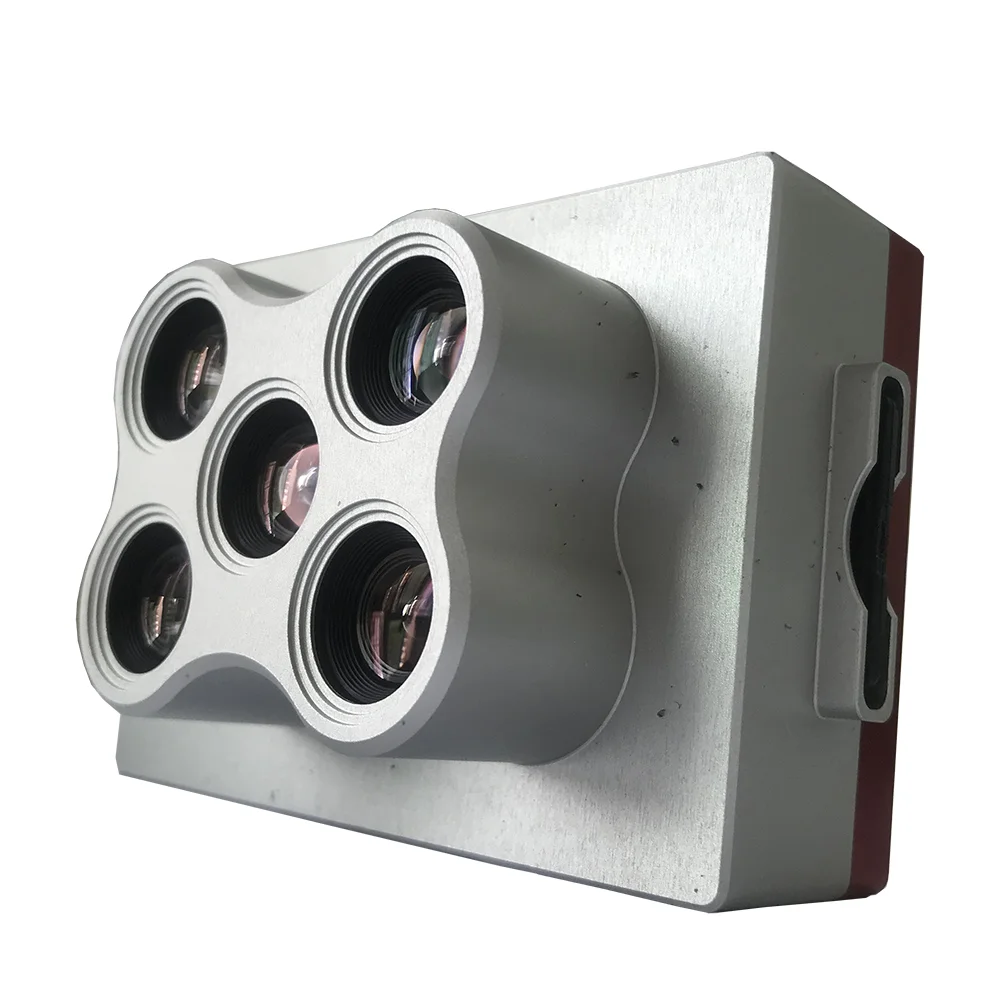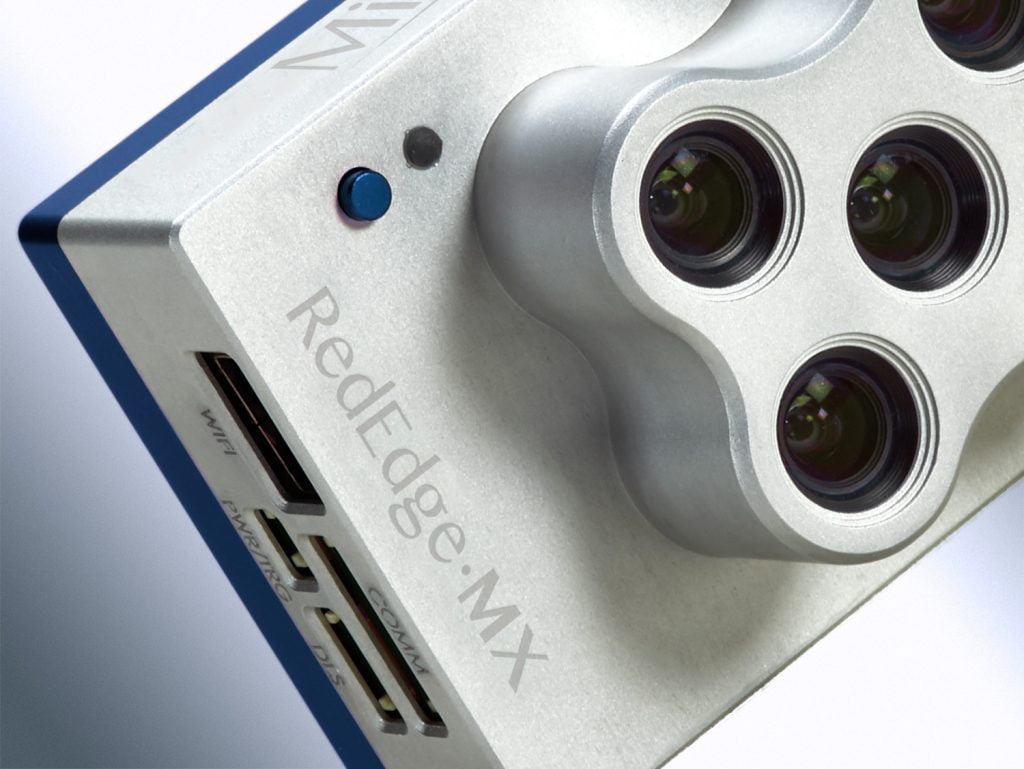 – Data is easily processed using Pix4D, Agisoft and other MicaSense data partners.
– Double the bands for double the analytical capabilities
– Monitor shallow water environments with the new coastal blue aerosol band
– Perform detailed analysis on chlorophyll efficiency or the red edge slope with new
red, green and two new red edge bands
Weight

508.8 g (Two sensors, Dual Cam Mount, DLS2, and cable)

8.7cm x 12.3cm x 7.6cm
(3.4in x 4.8in x 3.0in)

8.0/16.0W (nominal, peak)
Provided through Dual Camera Mount

Coastal blue 444(28)*, blue 475(32), green 531(14)*, green 560(27), red 650(16)*, red 668(14), red edge 705(10)*, red edge 717(12), red edge 740(18)*, NIR 842(57)

3.6 MP (global shutter, aligned with all bands)

1280 x 960 (1.2 MP per EO band)

Ground Sample Distance (GSD):

8 cm per pixel (per band) at 120 m (~400 ft) AGL

1 capture per second (all bands), 12-bit RAW

Serial, 10/100/1000 ethernet, removable Wi-Fi, external trigger, GPS, SDHC

0-40C ambient (no airflow); 0-50C ambient with
airflow >0.5m/s

Timer mode, overlap mode, external trigger mode (PWM, GPIO, serial, and Ethernet options), manual capture mode
Talk to one of our Experts
DroneBase provides you with an Expert Advisor
Able to recommend the most appropriate product for your needs
And answer all your questions.
Please enter your details below, our consultant will
will contact back as soon as possible and provide you with all the details!